Lonavala is mostly the weekend getaway for the peoples of Mumbai and Pune. There are many things to do in Lonavala. All activities and information has been mentioned below
List of things to do in Lonavala
1) Adventures at Dudhiware waterfall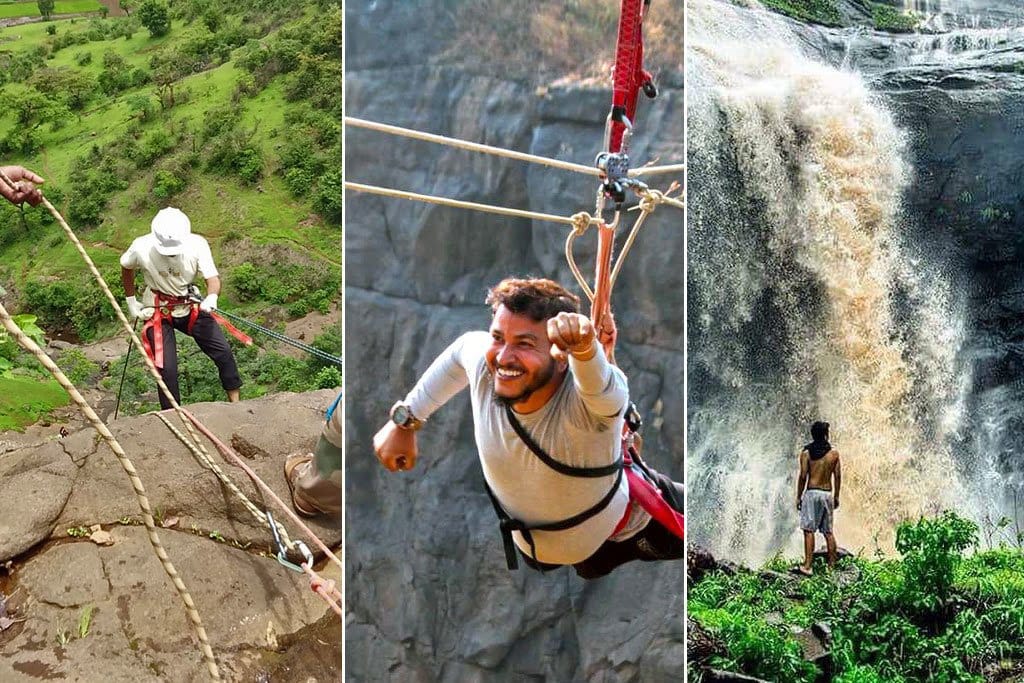 Dudhiware waterfall is a seasonal monsoonic waterfall and is located at Dudhiware village, 8 kilometers from Lonavala. This 2-tier waterfall falls at the height of about approx 135 feet from a rock structure. One can enjoy the beauty of Dudhiware waterfall and thrill of water rappelling, zip lining, valley crossing, etc. Its streams are active during the peak monsoon season and considered as one of the best things to do in Lonavala. The only season for waterfall rappelling is during the monsoon. At this time the streams and rivers run full and all the plateaus drain rainwater into the waterfall at the cliffs. One can Book adventure at Dudhiware waterfall.
Pawna lake, also known as Pawna Dam Reservoir. The reservoir is 23 km from Lonavala and is increasingly getting popular as a picnic and camping site for visitors from Pune and Mumbai. This is one of the quick weekend getaways and considered as one of the best things to do in Lonavala. Camping is one such experience where the soul gets rejuvenated and relaxed betwixt the wonderful nature open in all season and for people of all age groups. Camping in monsoons provides a perfect retreat. Sleeping under the stars with a background score of crickets and a faint breeze crams the tiredness out and fills it with new energy.
Pawna lake camping is really famous and attracts a lot of corporate and young campers. Tents are placed around the periphery of the lake and one can enjoy the meals and recreation on the waterfront. The establishment becomes lively with live music, bonfire, games and barbeque dinner, turning the evening into a perfect getaway.
3) ATV ride and camel safari at lions point and Tiger point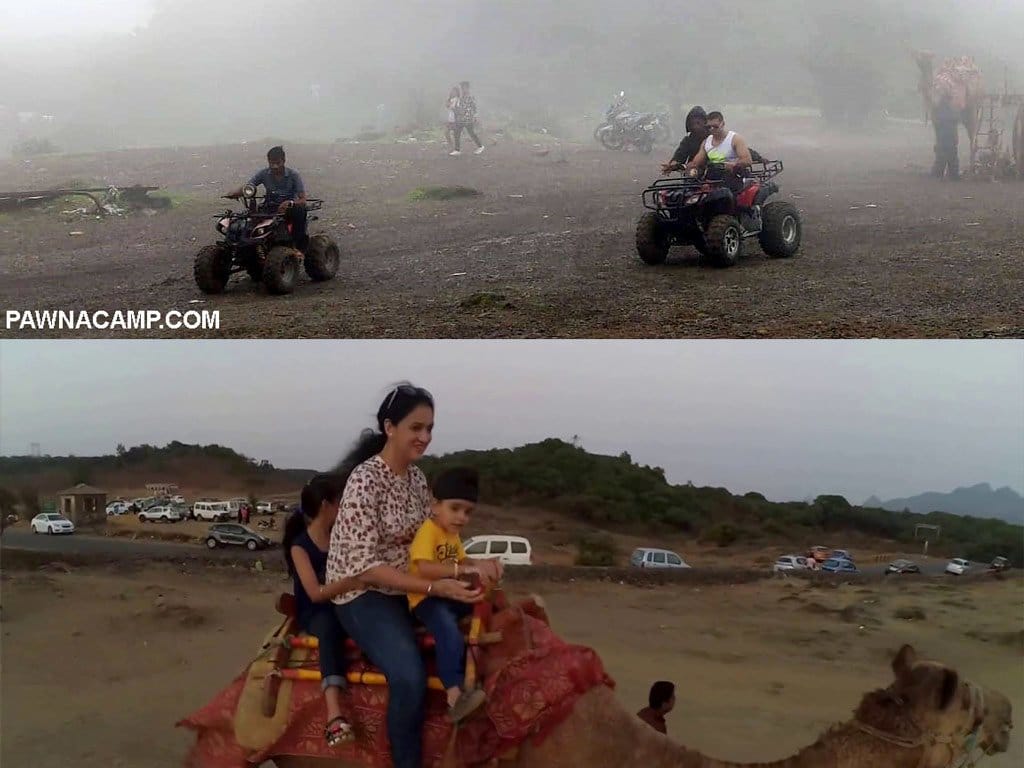 At a distance of 12 km from Lonavala railway station. Lions point is a vantage point located midway between Bhushi Dam and Amby Valley in Lonavala. It is one of the popular views points in Lonavala and also among the must-visit places in Lonavala.
The view from Lion's point is majestic and panoramic. One would see dozens of small waterfalls gushing out of the steep cliffs scenic western ghats, lush green conical hills and lakes around during monsoon season. Photography over here in the month of monsoon is best thing to do in Lonavala on your weekend. The sunrise and sunset views from here are mesmerizing. The picture-perfect views of a deep valley with lush greenery and a number of waterfalls make your heart miss a beat or two. Once up there, brace yourself to face very strong winds.
During monsoon, you will have a spellbinding session with the clouds flowing over and around you minimizing visibility but maximizing the heavenly feeling you experience here. The place, in short, is a nature lover's ultimate dream's destination.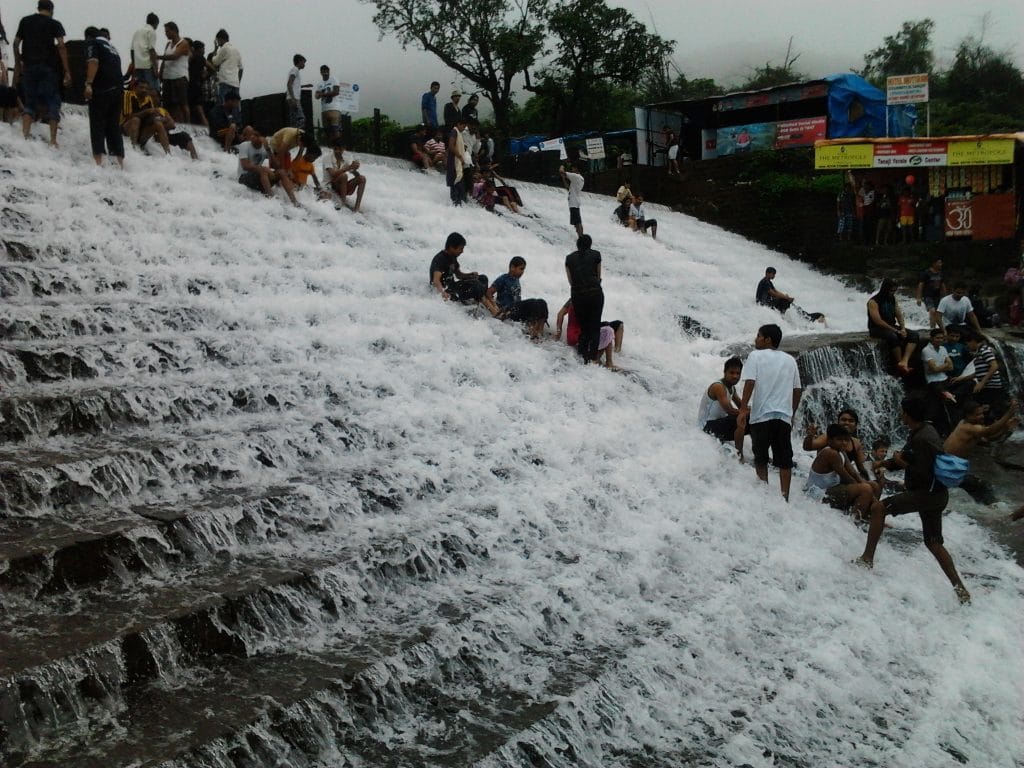 Bhushi Dam is one of the most popular tourist spots in Lonavala. Its 5 km from Lonavala railway station. In the monsoon as water gushes over the steps of the dam, it looks almost like an artificial waterfall, lush green hills, sound of gushing water, chirping of birds and usually pleasant weather makes it a must-visit tourist spot in Lonavala.
Bhushi Dam affords some stunning views to the tourists throughout the year, especially in the months of monsoon. Swimming is prohibited in this dam but getting wet in the overflowing water is best thing to do in Lonavala.
5) Paragliding at Kamshet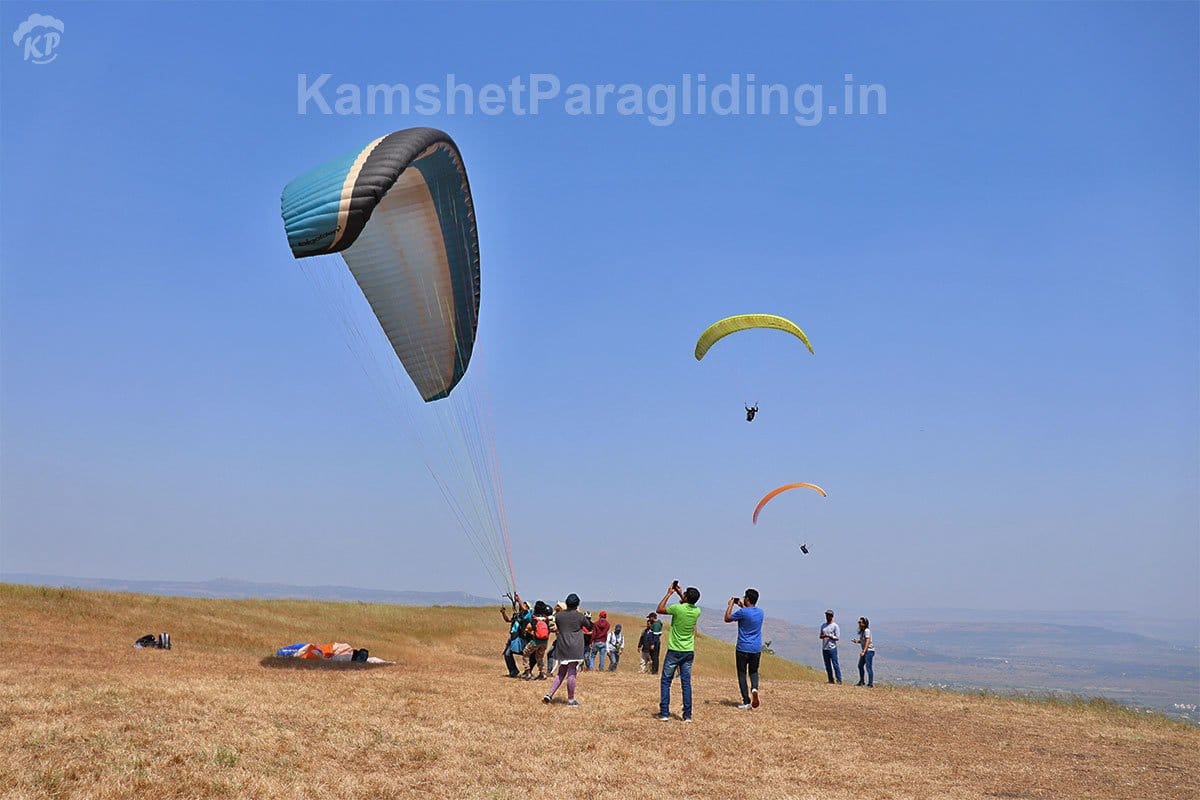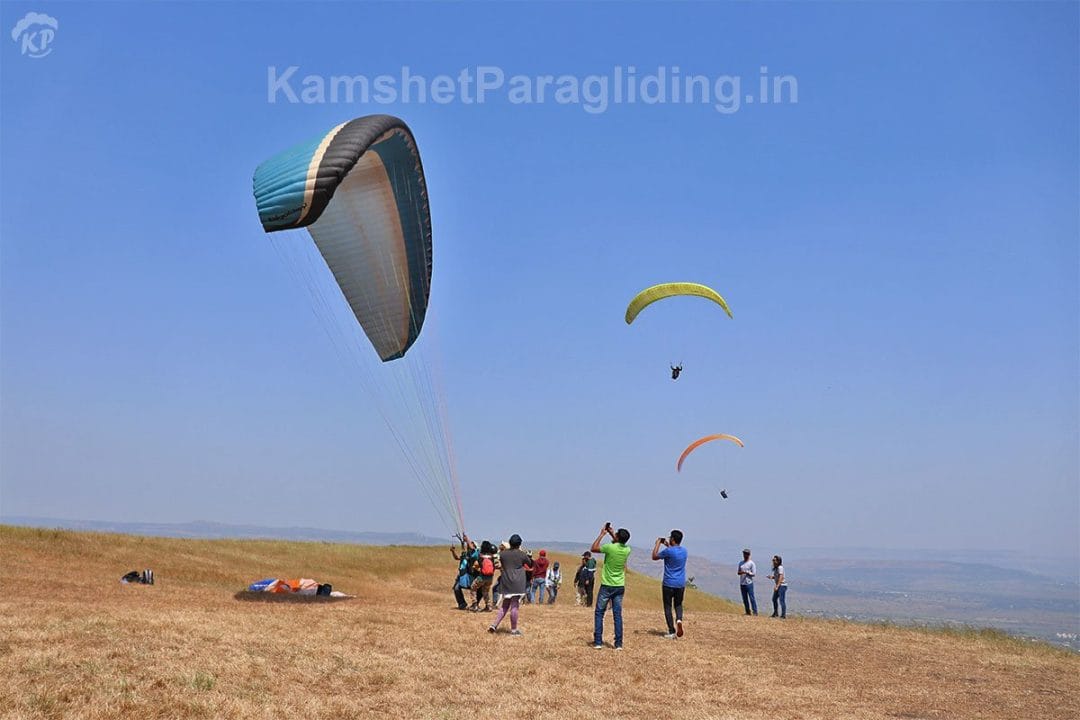 A world-renowned place with highly ideal conditions for paragliding is located in the township of Kamshet. Kamshet has located 45 km from Pune and 18 km from Lonavala city center. It is easily accessible by the National Highway 4 or by railway. Kamshet's topography is highly suitable for paragliding and other adventure things to do. It is located in the Sahyadri mountain range with many take-off points..
Kamshet Paragliding is also blessed with low height hills that provide a lot of flat spaces for an easy landing. The weather in Kamshet is also suitable for paragliding and remains that way for the majority of the year. Kamshet can offer a great things for the beginner as well as club pilots.
6) Paragliding at Pawna lake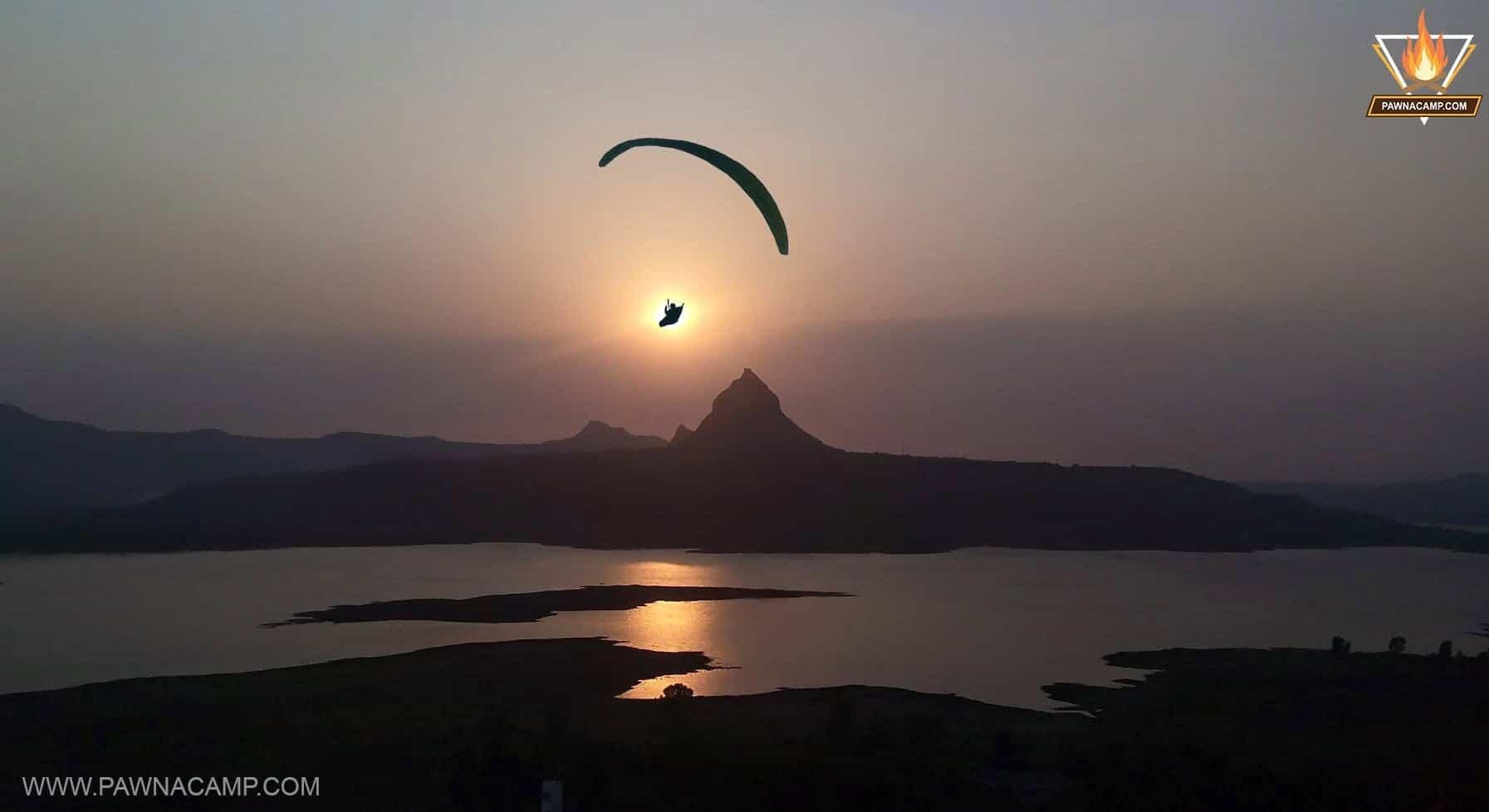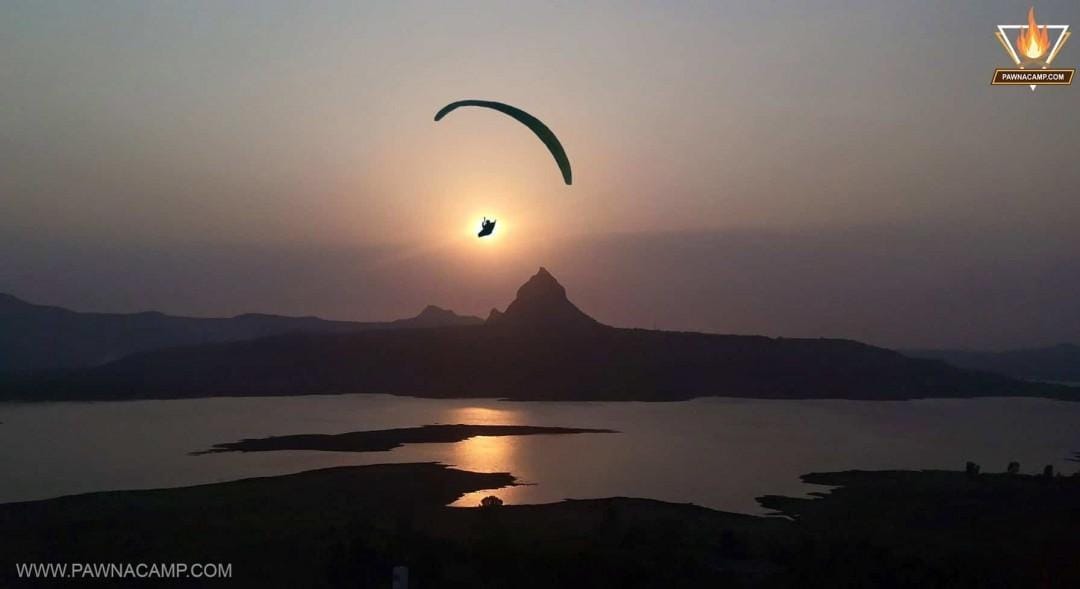 Its 25 km from Lonavala. A must visit destination for adventure lovers, paragliding here lets you enjoy a wonderful flight over Pawna Dam. Plus, watching the sunset at the horizon as you fly like a kite, is certainly an exhilarating thing to do near Lonavala.
Paragliding helps you to break the chains of gravity and open the gates to the skies. It's not just about paragliding, it's the way you look at life! Book your joyride at Pawna lake.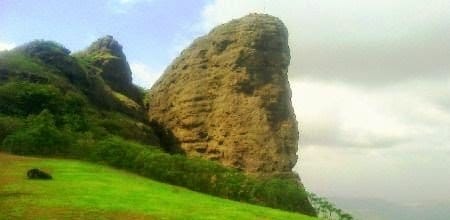 Duke's Nose is a popular landmark located about seven kilometers from the quaint town of Lonavala which is a famous Hill Station in the district of Pune. The name Duke's Nose was derived from the Duke of Wellington, whose nose resembled the shape of the cliff. Locals call it Naagphani or the Cobra's Hood, again going by the shape of the cliff. The region is hugely famous for hiking and its picturesque location. Tourists often visit the landmark to get a panoramic view of the beautiful Sahyadri Ranges, the splendid valleys and the dense forests that cover the Sahyadris. The landmark often serves as an ideal picnic spot for tourists exploring Lonavala. Trekking up here is an adventurous thing to do in Lonavala.
8) Trek up to the Lohagad and Visapur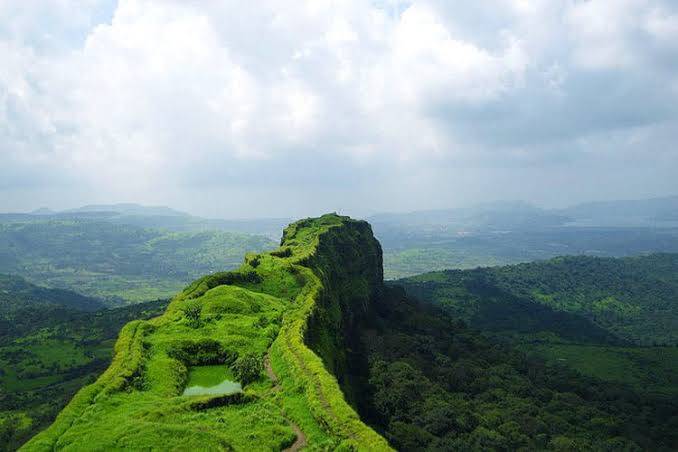 Lonavala or say Mawal is treasure of beautiful mountains and forts. Lohagad fort and Visapur fort are also located around 10 km from Lonavala. Lohagad is one of the best forts to visit during any time of the year. Lohagad fort is connected to Visapur fort which is also a good trekking place if you have the time to cover both the forts in one day.
         Visapur fort is larger and at a higher elevation than its twin fort Lohagad. These are very easy treks and even a novice trekker should not have any problems. At Lohagad, there are only steps and less amount of trekking is required while trek to Visapur fort is a great thing to do for the adventure enthusiast in Lonavala.
9) Trek up to the Rajmachi fort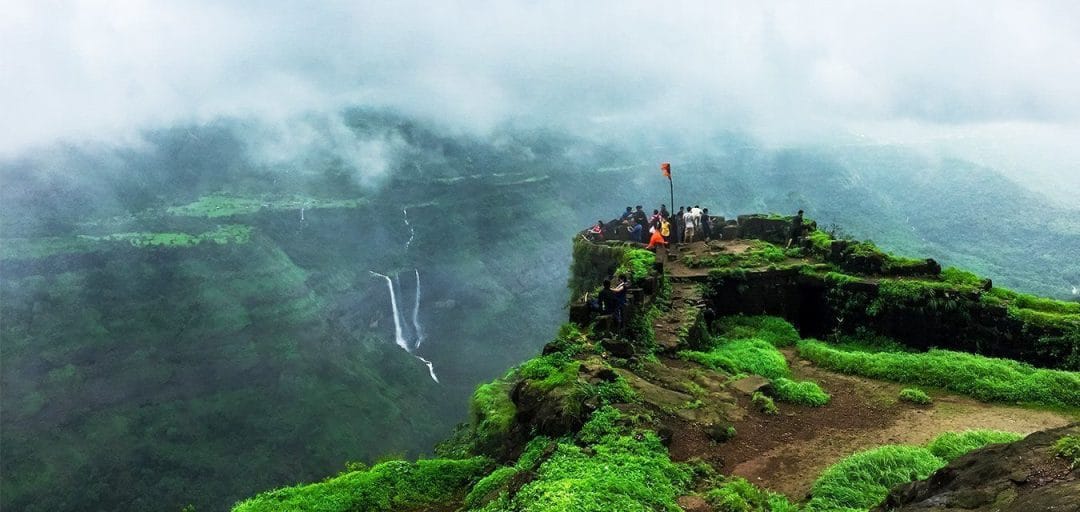 Experience the untouched nature only at Rajmachi. Located in the heart of Lonavala. At a distance of 15 km from Lonavala. Rajmachi fort is an ancient fort situated in Pune district.
A little before June or onset of South-West monsoon, fireflies at night time is an attraction at Rajmachi. However, Rajmachi fort is a beautiful historical fort situated in beautiful natural surroundings. It is a destination worth visiting any time during the year. Trekking up to the top of the fort is really refreshing thing to do in Lonavala. 
During rainy season, from mid-June to end-September, Rajmachi is at its best with clouds, silvery streams, waterfalls and green meadows all around.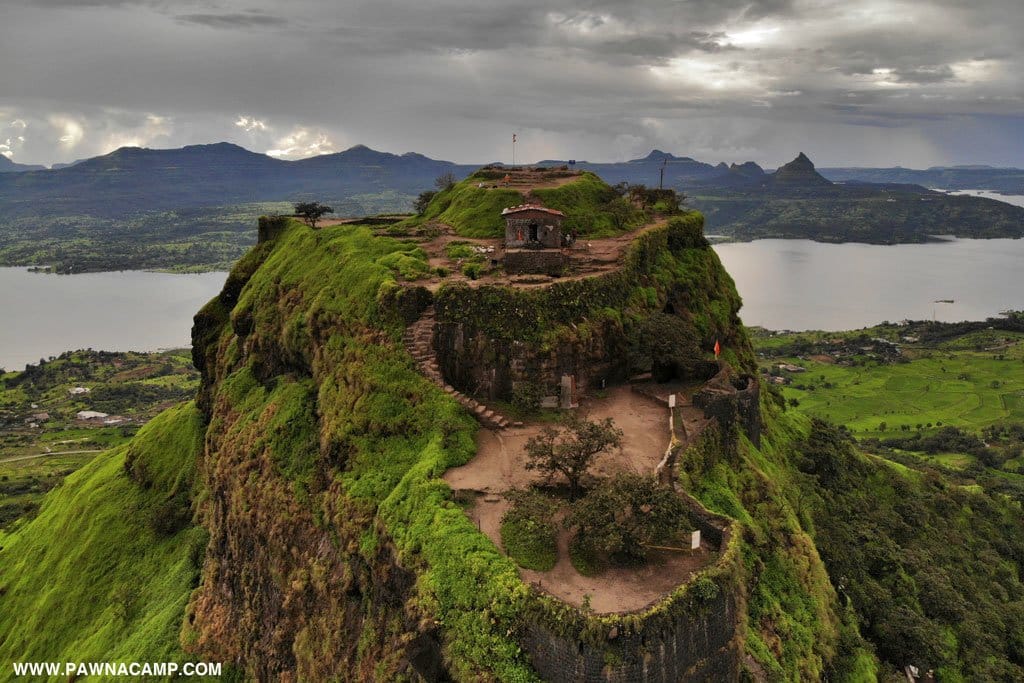 Tikona also is known as Vitandgad is the dominant hill fort in Mawal. It is located near Kamshet around 24 km from Lonavala. The 3500ft high hill is pyramidal in shape and the name Tikona means 'Triangular'.

The fort is a trekking destination noted for large doors, the temple of 'Trimbakeshwar Mahadev', seven water tanks and Satvahan caves. There is a temple inside the cave which is the main attraction of the fort along with water cistern. The entry to the entrance of the fort is a bit steep with curved stairs. One can get the eye-catching views of the Pawna Dam and the forts at Visapur, Tung, and Lohagad. In short, Taking a spectacular view from the fort is one of the be things to do in Lonavala.
11) Eat Chikki and Fudges lively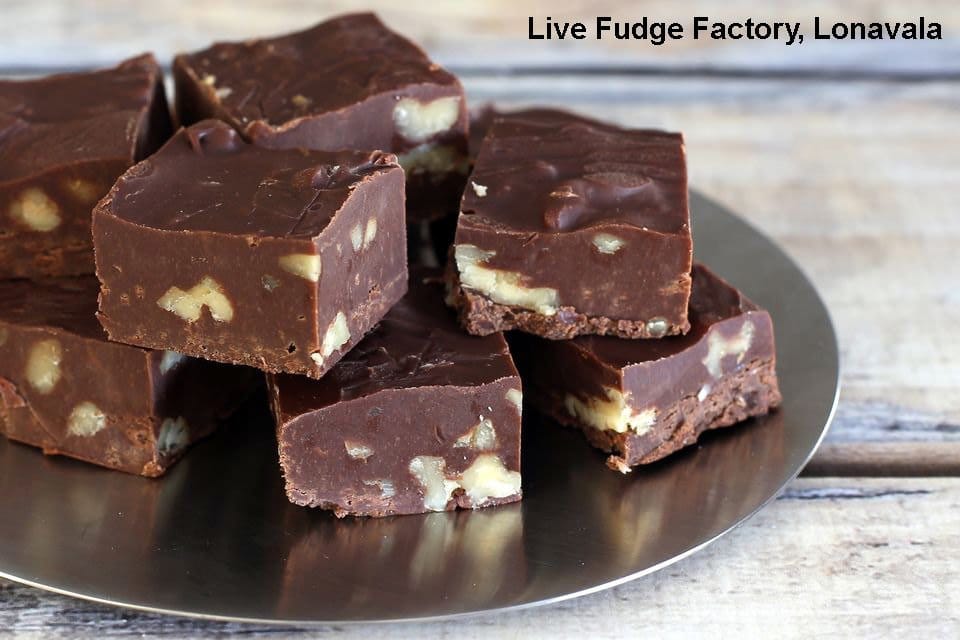 Lonavala, the land of picturesque hills is also equally famous for local fudge and chikki. There are few very famous chikki and fudge manufacturing stores like Live Fudge Factory, Cooper's chikki and fudge, Maganlal chikki, etc. Eating mouthwatering fudge is a good thing to try. 
12) Boating at Malavandi lake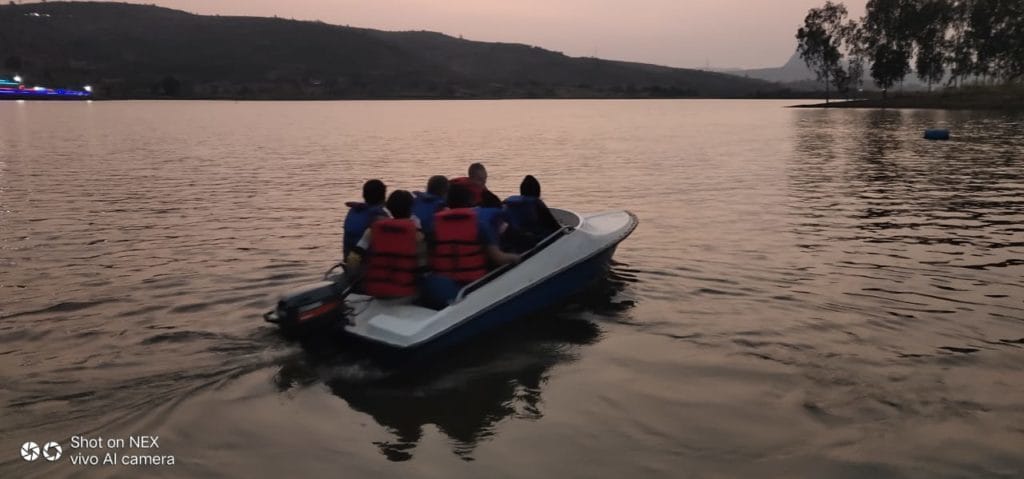 Making time on the water is among the favorite recreational thing to do during summers. The exquisite beauty of the gleaming water under the sky can be thoroughly rejoiced only by boating experience and Malavandi lake near Pawna Dam serve you such experience of boating. Malavandi is located at 5.1 km from Pawna Dam and 23 km from Lonavala.
13) Kayaking at Pawna lake
Though kayaking has slowly gained popularity among the adventure community, it is still an activity that's outside the mainstream in India. It remains rather than a competitive sport. Nevertheless, now kayaking is available at Pawna lake and one of the new things to do in Lonavala.
Everyone should experience kayaking at Pawna lake because it can be so peaceful, yet you are right there in nature. However, taking up kayaking can have more long-term benefits to your physical and mental well-being than you realize.
14) Experience the whole adventure pack at Della Adventure Park
Experience India's only Swoop swing(100ft), India's longest flying fox(1250ft), 5 kinds of zorbing and 700cc Yamaha raptor ATV only at Della Adventure, Lonavala. Make sure you do not miss out on adrenaline-pumping adventure activities like Archery, Rocket ejector, motocross dirt bike ride, buggy ride, paintball, and Rappelling.

Della Adventure Park park in Lonavala is one of the best things to do near Mumbai and Pune, it has various adventure activities for individuals as well as for groups.
15) Activities at Wet n Joy water park and theme park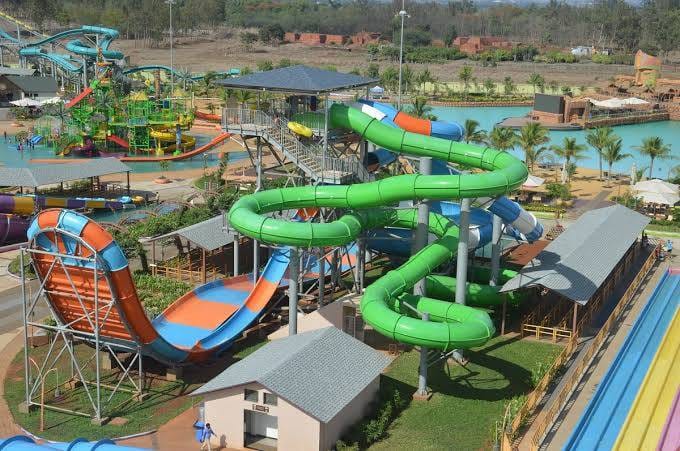 Wet n Joy Park, two hours away by road from Mumbai and one hour from Pune. Features 25 adrenaline-pumping rides that are family-friendly as well. The park's highlight is the 60,000 square feet wave pool, housing eight types of waves. Float down the Crazy River, shake a leg at Rain Dance, go for a heady spin with rides like Nightmare and Cyclone or splash away at Royal Castle, a giant aqua station for kids. It is one of the best things to do in Lonavala for kid.

There are four restaurants within the park that serve Maharashtrian fare, Italian, Indian and Chinese cuisine. Food stalls whip up ice golas, roasted corn, popcorn and more.