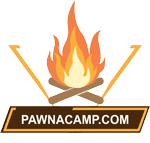 PAWNA LAKE CAMPING
LIVE THE EXPERIANCE
Pawna Lake Camping
Camping is a dream of every outdoor lover. Driving along the Golden lake side, enjoying the water mirroring the sky, camping in the middle of nowhere, staying in a tents next to the lake, feeling a warmth of campfire, having mouth-watering barbecue and singing away the night. if you are looking for this plesure so, pawna lake camping is the best option
We bring you a chance to experience pawna lake camping first hand! You can learn how to pitch your own tent, setup BBQ, create campfire, engage with everyone as you play interesting games, get lost into the infinity of stars, share your spooky horror story, and sing the night away and many activities which makes memorable your camping
Pawna is an extremely huge and adorable lake near the popular hill station of Lonavala. There are many historical forts around like Tikona, Lohagad, Visapur, etc. to trek around. One can go for trek early morning to one of these mighty forts to catch the first ray of sun from the top! The reflections of huge Tung fort can be easily seen from our campsite – it makes a precise focal point for people who loves nature. Nearby, a playground has adventurous activities including soft archery, dart game, football, cricket and hula hoop.

Tent + Food + Activities
Sharing Tent

Evening High Tea (with Pakoda)

Barbeque (Veg/Non-Veg)

Unlimited dinner (Veg/Non-Veg).

Campfire

Breakfast on next day.

Free activities

Other : Common Toilets, First Aid Kit.

Charges : ₹2149 Now ₹1500

Pay just 33% advance online and remaining while check-in.

Call : 838 100 4848 (English)
Call : 888 803 8891 (Hindi)
Customer Satisfaction Score (CSAT)
Of February 2018
Location – F

88.8%

Location – D

88.7%

Location – E

83.5%

Location – C

77%

Location – B

75%

Location – A

68.8%
Note :
1. Tents can not be shifted once they are set.
2. Water level goes down in summer (around 50 meters)
3. Swimming into the lake is not allowed.
4. Sometimes booking can be shifted between any Location (B,D,E.) without prior notice.
5. 33% advance is not refundable. However camping can be rescheduled if you cancel 2 days before.