Ever imagined how a day trip will be? What plans would you work on and which places would you prefer to visit in a day time? Introducing a very eco-friendly destination Pawna lake a place to be remembered. It is in the midway between Mumbai city and Pune city. It is a perfect destination whether it is a weekend night stay or a day trip. This Lake is built on the heavenly Pawna Dam. A day trip is what everyone needs if not a night stay!
Pawna Lake: The beauty of reflection

Explore one of the beautiful ponds in the Pune district Known for its glassy still surface and colors of the spectrum that showcases water's mesmerizing quality. Pawna Lake is one of the spectacular wonders in India best known for its crystalline colored water makes the evening sight which is breathtaking to watch. The stunning mornings make it worth staying by the pond. The reason why Pawna Lake is the most popular site is for its bluish emerald blue water which holds the beauty and its serenity.
Sometimes due to the sunrays, the shade of this lake turns to turquoise which makes the wanderers or travelers think they have landed in a blissful paradise. With its crystal clear water, it's a perfect place to capture a dozen of beautiful photographs. On a clear day, one can see various mountain terrain reflected perfectly in the crystal clear Pond's water.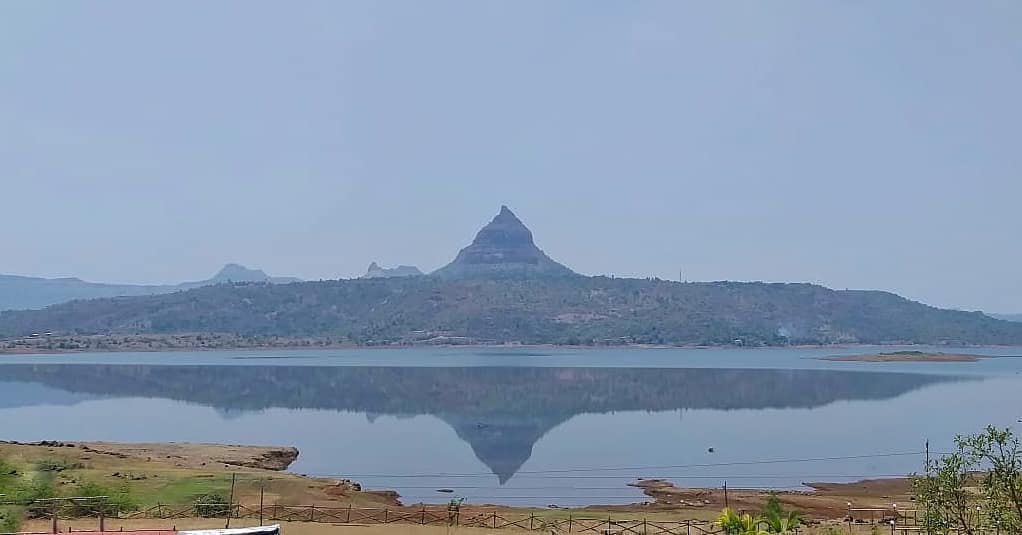 Known for its urbanite, looking at the stars above the lake in the night sky is more blissful and serene. Entering this countryside makes a person forget their hometown, especially during midnight the sparkling astral bodies in the night sky make moments special and unforgettable. Indeed Pawna Lake is a sight to behold. Enjoy the wonder of nature by stepping in this Pawna Lake and experience a starry night with your loved ones.
Explore the serenity of Pawna Lake and get peace of mind by staying away from the chaos of city life. Known for its unique identity the scenic beauty is very calm and divine. The serenity of this pond is overwhelming. Peace within, a moment of joy. The heart of nature Pawna Lake lets you feel comfortable and secured with its nature. Find yourself at peace when you visit this pond for a day and feel relaxed, refresh your mind return to your home town with a memory to be cherished here at Pawna Lake.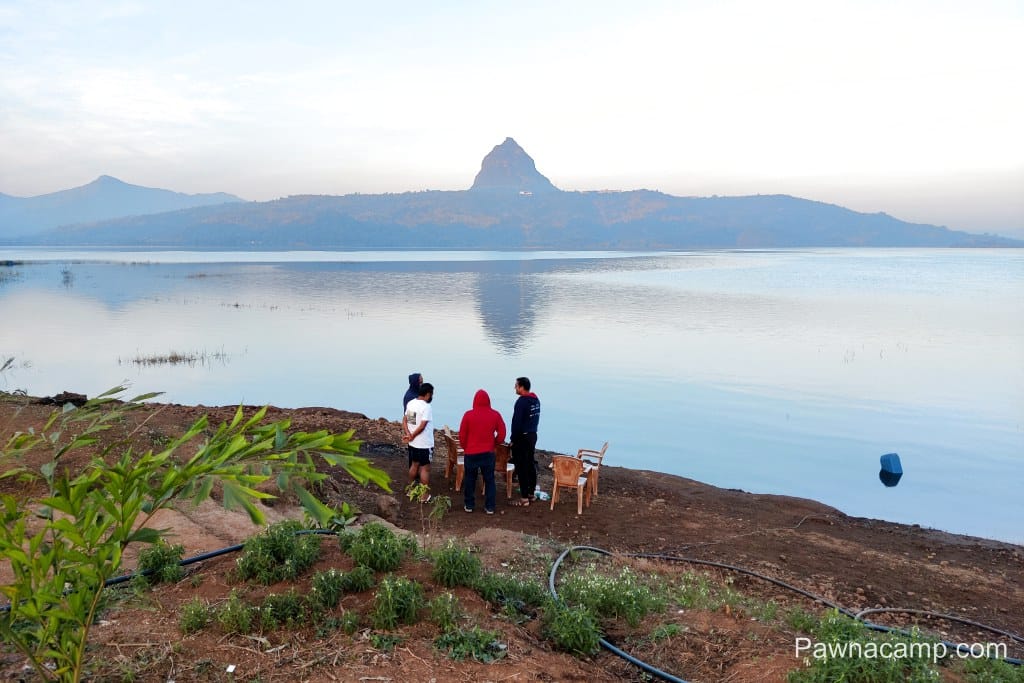 If you are looking forward to spending time during the day under the open sky, you must visit Pawna Lake early morning. As the sun rises the sky looks beautiful bluish with clouds, the reflection of the sky can be seen in the waters of the lake. The open space of the lake gives a wider view of the horizon. The sight during the daytime will leave you inspired.
A Little bit of history about this amazing destination
This destination is the perfect spot for adventure. The pond is known for its blue oasis of the waters at the Sahyadris. The lake is visible from the forts like Torna, Tung, Torna, Lohagad, and many more forts. The Lake has a very old history back to 1973; the Pawna Dam was built and turned this reservoir into an artificial lake. This location is a home for many flora and fauna, which has turned into a green zone, we all love nature and we do connect with it every time we visit a place this tourist spot is very old and for years many hikers and trekkers have embarked their trails.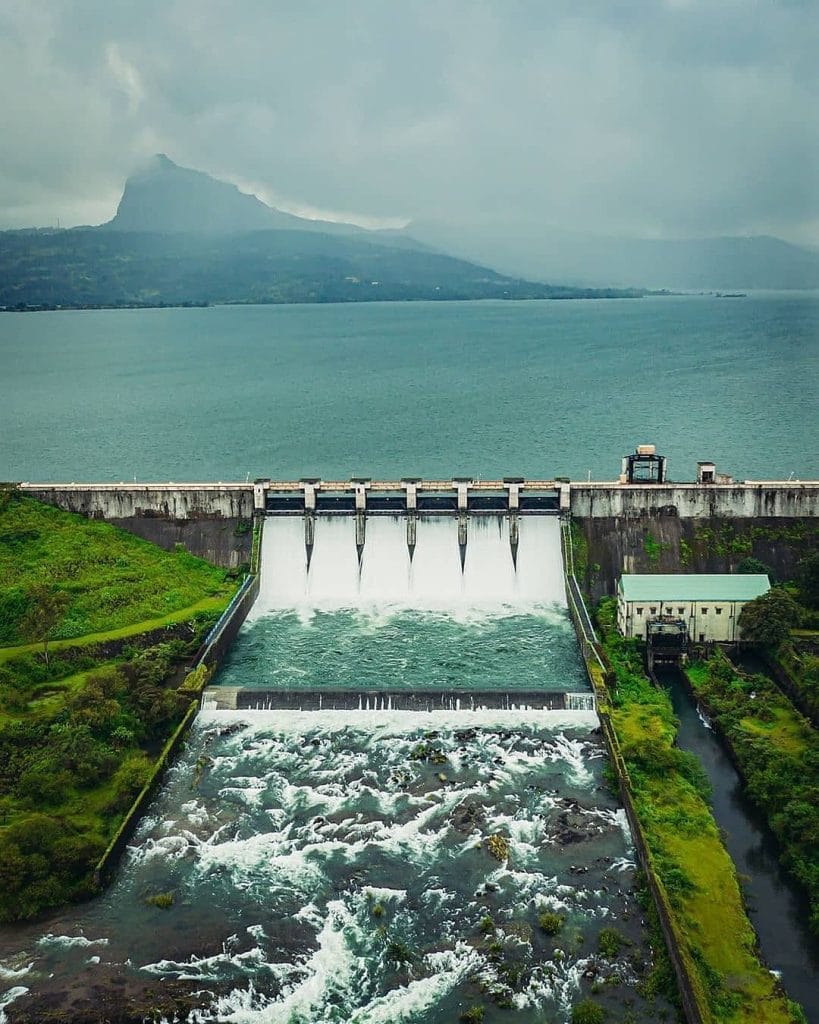 Explore the countryside near the lake on this one day trip
If you are a countryside lover then this lakeside is the best option to explore this splendid location. During this day trip spot the migratory birds, and the chirping sound of birds. The Placid Blue lake water makes it worth staying for the evening before you go home.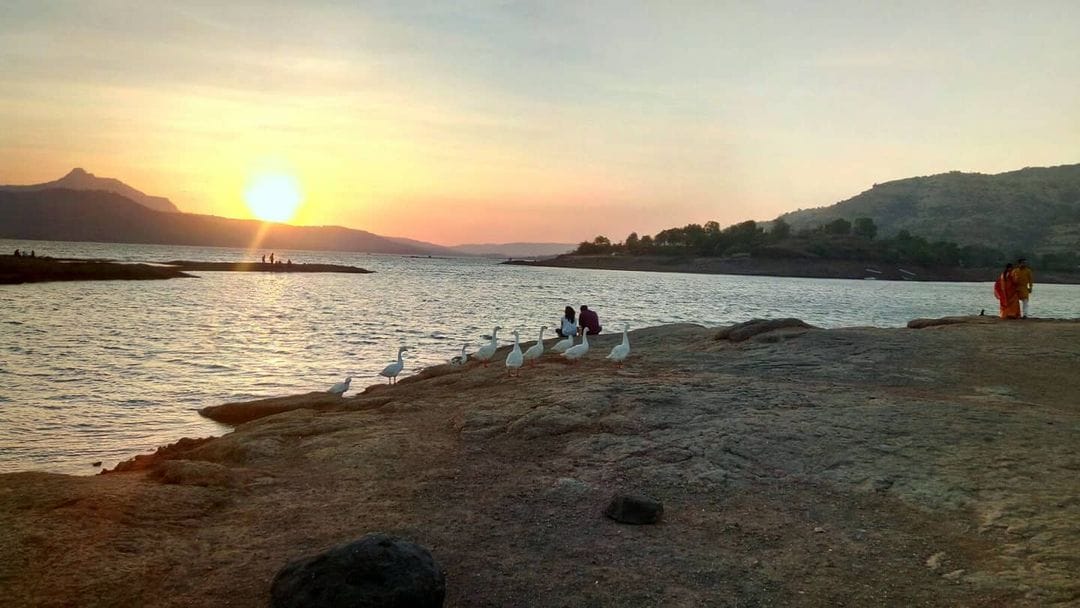 Things you can do on this day trip at Pawna Lake
Enjoy a day trip with your friends, family, or with your spouse, and make your day count by participating in various activities at the Pawna lake camping spot. It is one of the best one-day trips at Pawna Lake which is open for all age groups.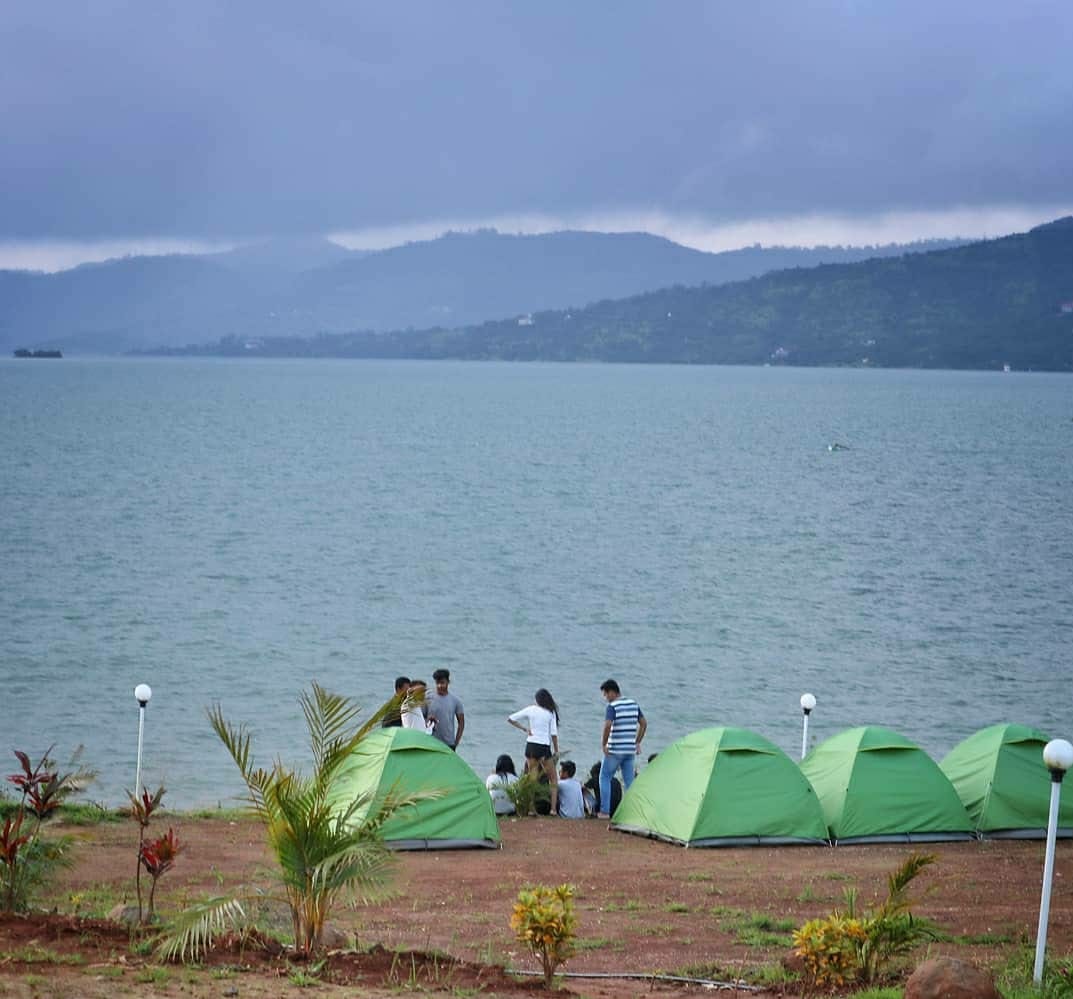 Here is the to-do list for the day trip
You can reach the destination at 10 am in the morning or before. Start your day with an aromatic tea and a lovely breakfast.
We arrange many fun activities to keep you busy and enjoy by participating in activities like Archery, fishing, Rifle shooting. There are many outdoor games like football, cricket and many more; the pond has a very large open space where these activities are carried out at the campsite.
Delicious food is one of the important parts of any day trip, and we make sure that all these facilities are available at the campsite. We understand the requirements of our valuable guests. Hence, we offer you delicious vegetarian meals for vegans and Non-vegetarians for the guest who loves non-veg dishes that is mouth smacking and finger-licking at its best! Specially cooked by our professionally trained chefs, we offer a wide range of buffets to make your day more delightful.
After the mouth-smacking luncheon relax yourself by reading books of your choice if you are a book reader or simply enjoy the pleasantness' of the lake. You may also explore the lake by pedaling the boat ride or swimming in the turquoise crystal waters of the lake. We do offer an adventurous motorboat ride in the lake that will increase the enthusiasm of your excitement level. Capture the beautiful moments on the motorboat ride and cherish the boating experience for a lifetime.
As we all know how valuable the feedback of the service is, we do expect feedback from our valuable guests as an important aspect to improve our services. After enjoying all the activities at Pawna Lake we take individual feedbacks to improve the services from our end.
Come and join the Pawna lake camping experience for a day and make wonderful memories with your family and friends.
Paragliding at Pawna lake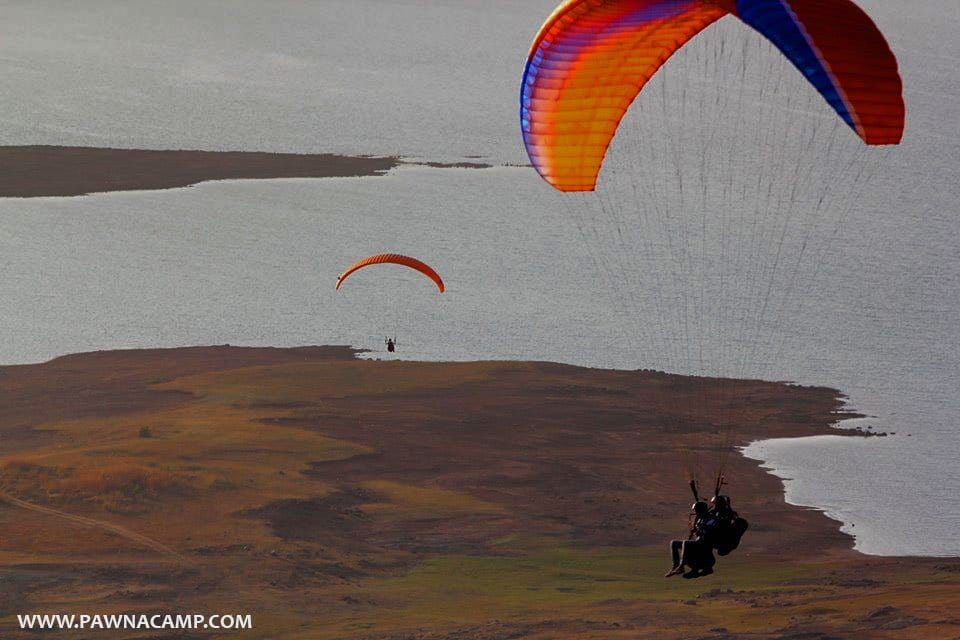 One of the famous adventures you may find is paragliding. For beginners as well as experienced Paragliding is available at reasonable rates. The officials who are taking care of the Paragliding activity will provide you pilot to help you control the glider in order to make you feel safe and enjoy the thrilling adventurous experience. While gliding experience the beauty from the eagle's eye view and experience the thrill by gliding through the mountain terrains. If a guest wishes to Participate in Paragliding alone then there are training programs carried out for safety measures, after the training program the participant can glide across without any worry.
Paragliding at Pawna lake season: ~ March to May
Paragliding at Kamshet season: ~ October to May
Explore historic places near Pawna lake
For the tourists who are more interesting in exploring historic places rather than an adventurous trip. Here are few places which you can visit during a day trip!
Pawna lake is surrounded by many historic forts, and you can add these forts to your visit list for a day trip!
Visit Tung fort near Pawna Lake
Visiting this place is a boon for the hikers and the trekkers, a place that is greenest with beautiful surroundings one can ever see. Foggy and cloudy with no visibility during the monsoons, this fort is one of the difficult trekking ones can ever get. Lonavala is one of the spectacular monsoon destinations and for a day trip, Tung fort can be one of the best options.
Tung fort is a perfect location of how the beauty of nature we are blessed with an outstanding view once you reach at the top of the Tung fort. This fort is located 12 kilometers from Malavli station. It is surrounded by water from three sides. A tourist can have a breathtaking view of the Pawna Lake with other forts like Karigad fort, Tikona fort, Visapur fort, and Lohagad fort. The trekking level at tung is a moderate level trek which means that even non-experienced trekkers can visit this place without any hassle. Another name of this fort is Kathingad for which also means difficult fort known for its moderate difficult level of climbing.
Tikona Fort is well known for its triangular shape, Tikona's meaning means triangular. This fort is a pyramidal shape and is known as Vitandgad. It is located near Pawna village 120 Kilometers away from Mumbai and 70 Kilometers away from Pune. The entrance of this fort is breathtaking. There is one more Mahadev temple right in front of the temple. There is a cave that accommodates more than 15 people. This cave leads to the entrance of the Bale fort.
This fort is famous for its Hill-type structure, it means iron fort, this historical fort is 3400 feet. The fort was associated with the Maratha ruler Chhatrapati Shivaji Maharaj. This fort is 8 kilometers away from Malvali railway station.
Karla caves are one of the oldest caves in Maharashtra, it is located in Lonavala. The cave consists of one temple of a Goddess Named Ekvira Devi. The Karla cave is two hours away from Mumbai. The cave has many rock-cut Buddhist sites it is best-known for its famous Grand Chaitya the cave 8 which consists of unusual quantities of sculptures inside the cave. These historical caves were known to be the houses of Buddhists who had built these caves in the 2nd century BC.
How you can reach Pawna Lake
You can reach this destination by road or by railway. Pawna Lake is 114 Kilometers away from Mumbai and 65 Kilometers away from Pune.
You can reach the destination by road
Pawna lake is just 21 km from Lonavala. The road from Lonavala – via bhangarwadi – to Pawna lake is not so good. But via Kamshet its good.