Lonavala is one of the most popular tourist destination in India. Around 14000 tourist visit Lonavala every week. There are more than 250 restaurants in Lonavala. So it becomes very confusing for us to find the best place to eat in Lonavala with a perfect ambiance.
This is our honest list of best foods and restaurants of Lonavala. We have personally visited and tasted fast moving delicious cuisines of all the below restaurants. All our opinions are unbiased and the average ratings have been derived from Google map.
1) Maganlal Chikki (Since 1880) : Rating 4.4/5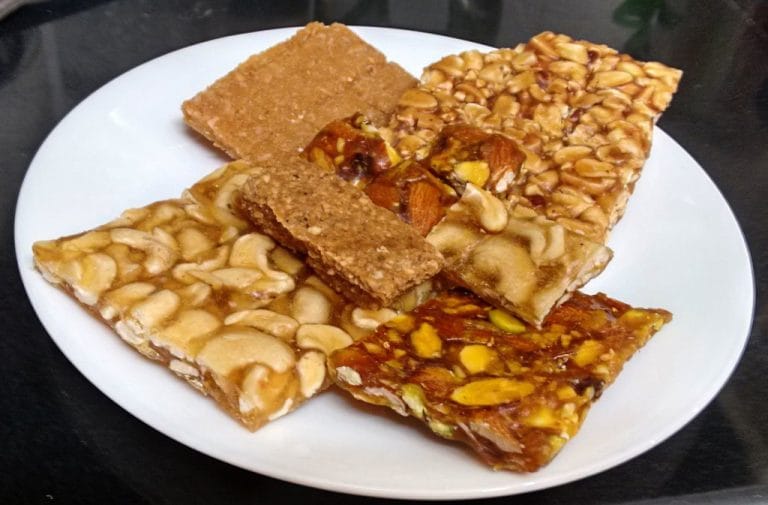 An ultimate after-meal companion for western India, Chikki products are tempting and mouth-watering compelling one to gulp again and again. Maganlal Chikkis is one such brand famous for manufacturing amazing quality of Chikkis with unique varieties to eat. Starting from groundnut chikkis to healthy dry fruit chikkis, Magalal chikkis serves the best of its products to its customers. Maganlal Chikki, which has dozens of outlets there, is among the biggest manufacturers of the sweet.         

            The pioneers of Chikki, Maganlal Chikki started manufacturing crispy and unputdownable Chikkis way before independence and the rest is history. Their offerings have evolved over time and now serve the world. However, what sets them apart is their high-quality and the ability to curate unique flavors of Chikki to eat.
2) Live Fudge Factory (New)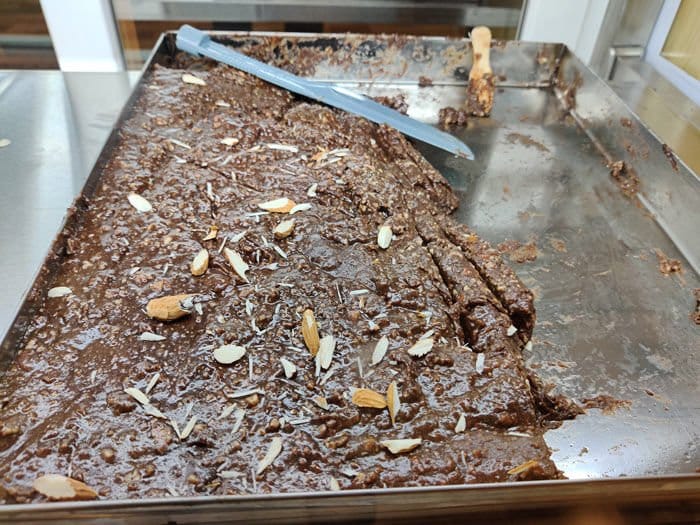 Lonavala is famous for many things, hills, waterfalls, treks, chikki and of course fudge! There are few very famous chikki and fudge manufacturing stores like Cooper's fudge, Maganlal' Fudge, etc.
       Beyond this, the first time in Lonavala, a live fudge factory is one of the main attractions for peoples from Lonavala and all other travelers. Live manufacturing, live packaging and free sampling available to eat. Everything in front of you. As we know Lonavala is a very crowded place but nothing to worry about because this fudge factory provides you free parking. They also provide home delivery.
         Here you can eat six different varieties of fudges namely chocolate walnut, chocolate almond, plain chocolate, custard apple, strawberry, and mango, and all varieties cost Rs 300 for 250 gm.  Nevertheless, their upcoming varieties are rose, vanilla, butterscotch and all are sugar-free fudges.
3) Hotel Rama Krishna : Rating 4.0/5
Rama Krisha is renowned and counted among the most sought after hotels in Lonavala. The hotel is conveniently located on the Mumbai-Pune Highway providing easy access to many famous tourist destinations of the hill station.

           This is one of the oldest and most famous restaurants in Lonavala for the last four decades customers have been served with the best quality food to pamper taste buds of customers and provide them with a warm dining experience. From a modest beginning, with a capacity of 19 rooms and a South Indian vegetarian restaurant, the Ramakrishna group has carved a niche for itself in the hotel industry.
4) Golden Vadapav : Rating 4.1/5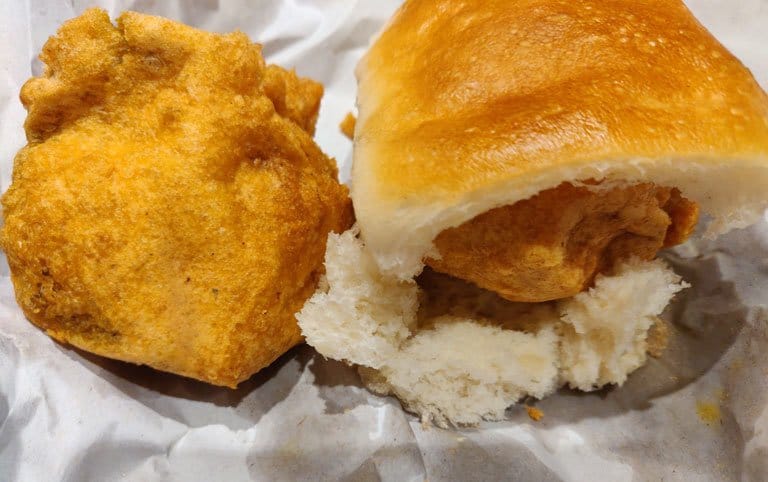 Golden Vada Pav on Old Mumbai-Pune highway is perhaps the most sought after street-food joint in Lonavala. There is no doubt about its popularity. At any given time, the place is crowded with patrons while the staff fries fresh vadas in front of them.          
          Vadapav with incredible Chutney is the star of the dish! The Thecha is flavorsome and further enhances the taste of the hot, crispy Vada Pavs, made right in front of you in a large batch. Golden Vada Pav serves the tastiest Vada Pav that you crave to have again and again.
5) Mapro Garden : Rating 4.3/5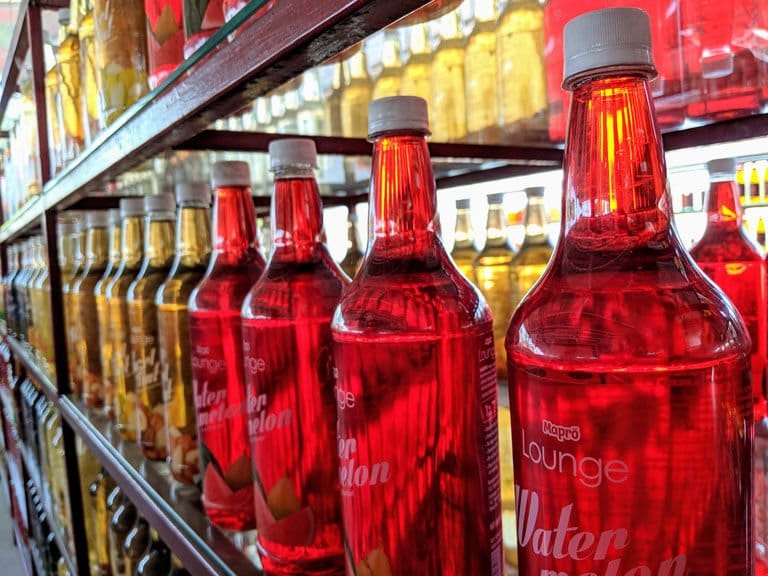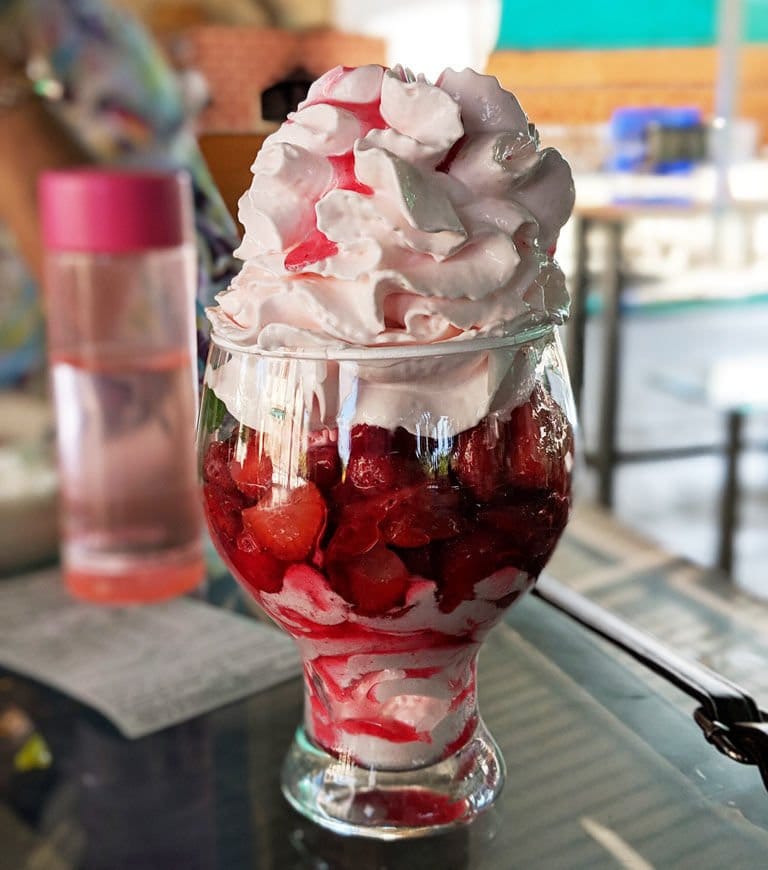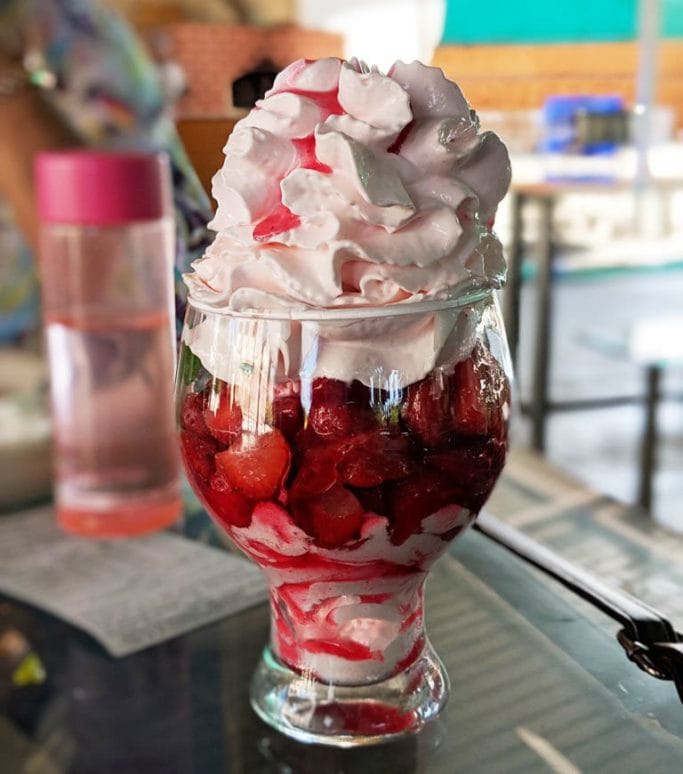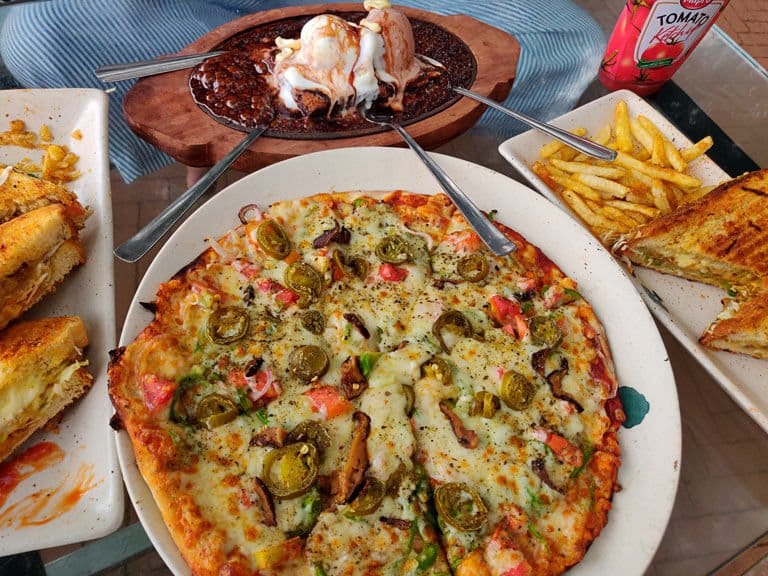 If you are in Lonavala and seeking for a decent place to eat, Mapro Garden is the right place for you. Mapro Garden at their newest outlet in Lonavala. The restaurant serves some delish ice-cream flavors, grilled sandwiches, pizzas, and drinks. Started as a small business producing only strawberry jam, they now are known worldwide for their fruit products like jams, crushes, and squashes. Mapro Garden spoils us for choices and also provides testers for various products.
6) Kinara Village Dhaba : Rating 4.1/5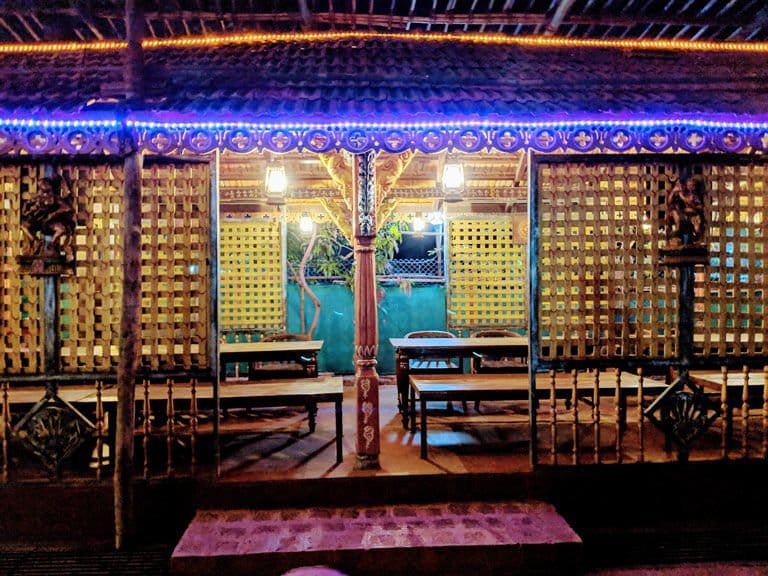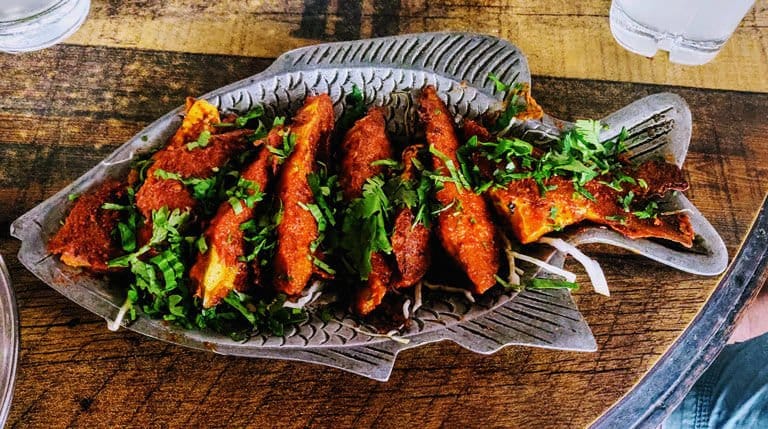 Kinara Village Dhaba is located in the calm suburbs of Lonavala, this eatery is a pleasant surprise for the hungry travelers. The place is extremely popular among travelers and celebs alike and has been graced by the presence of several eminent personalities from Bollywood and politics.
            If you're the type who loves North Indian cuisine and a regal spread, you don't really want to miss out on visiting this dhaba for an awesome culinary experience. Close to the Karla Caves, this authentic and traditional venue serves Indian favorites and also has a rustic vibe to it, with shamiana tents with fairy lights, palmistry (on certain occasions), bullock carts, swings, and diwans and even live music nights.
7) Ruchiprayog Hotel : Rating 4.5/5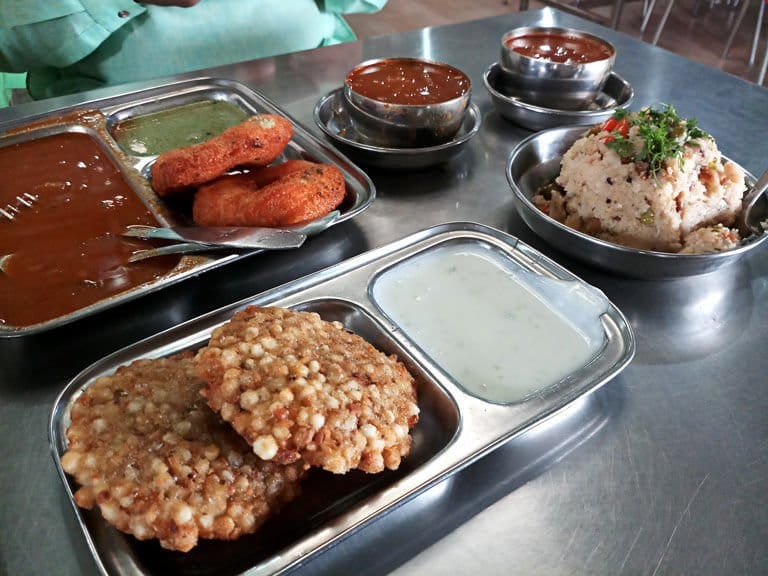 Ruchi Prayog is the food joint run by the manashakti research center. The main concept behind this is that food should be healthy rather than just tasty. Because of renovation, the Ruchi center now has a well ventilated large space, abundant natural light, and good sitting arrangement. Because the dishes are available in relatively economical rates compared to other hotels in this hill station of Lonavla, many travelers visit this center. Because of renovation, these visitors will now have even better facilities. Of the dishes available here, batatewada and misal are particularly popular!
8) Maval Maratha : Rating 4.2/5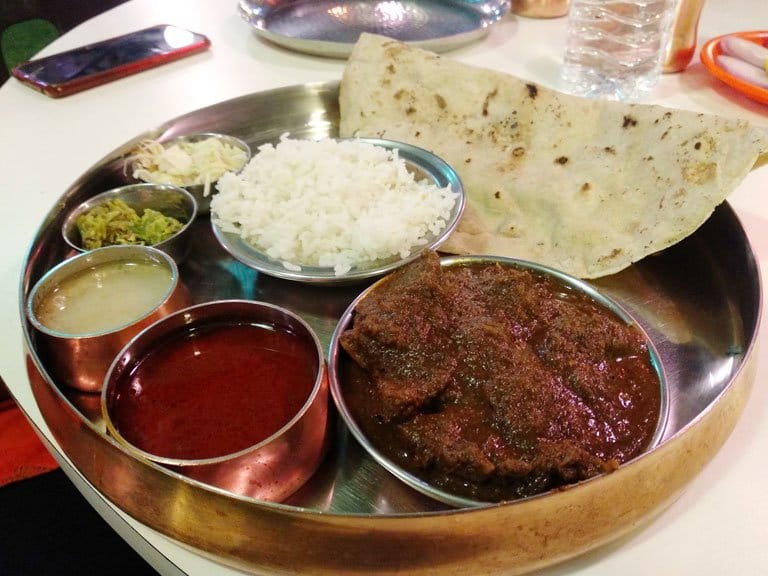 If you are craving some homely gavaran food to eat, you should try Maval Maratha Hotel at Lonavala. They have good seating arrangements. Maharashtrian, North Indian food available. They also provide parking spaces. They have a table setting as well as Indian tradition style sitting arrangements.
         Maval maratha hotel is mainly famous for the most authentic Maharashtrian food. The chapatis and bhakaris are made by local ladies in front of you at the entrance and the literally pour love into it while preparing them. So no compromises on the taste, as such. A well-maintained place with good service and really nice ambiance for families.
9) Hotel Interval Pure-veg : Rating 4.3/5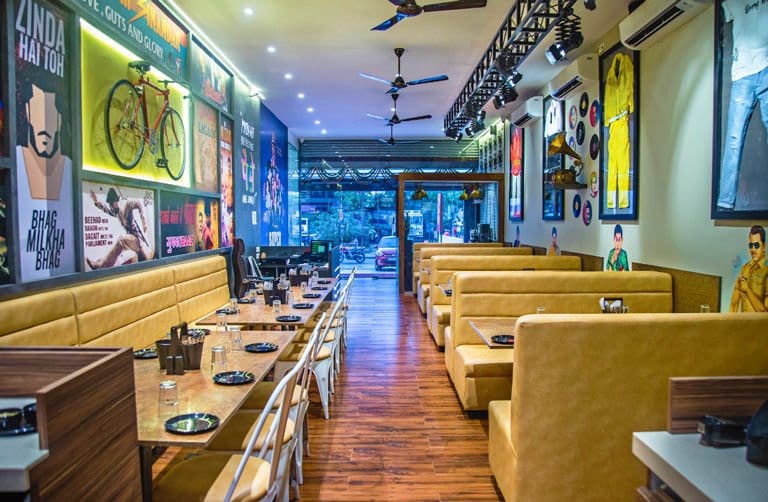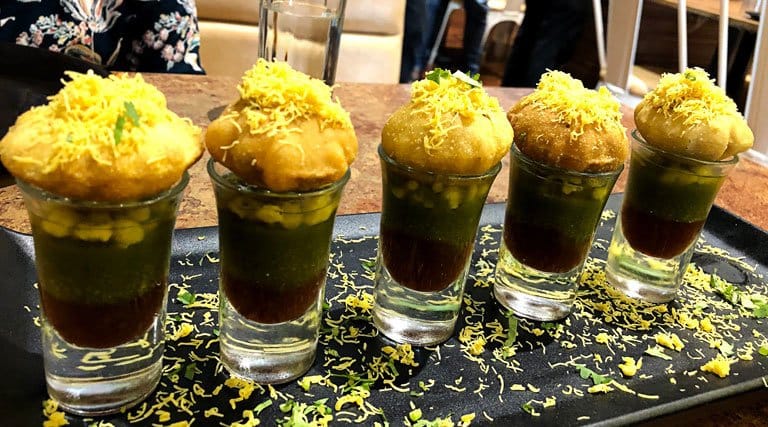 As the name suggests the interior of this restaurant is fully Bollywood theme-based, right from gramophone to old movie tickets to the costumes of the legendary character.
           Serving up both Indian as well as Chinese Vegetarian cuisines, the restaurant is famous for its South Indian dishes and several more to eat. Prepared with utmost professionalism and care. No restaurant can make every cuisine so good that you lick your finger with eating till last bite but hotel interval pure veg can.
10) Hotel Panchavati Gaurav : Rating 4.0/5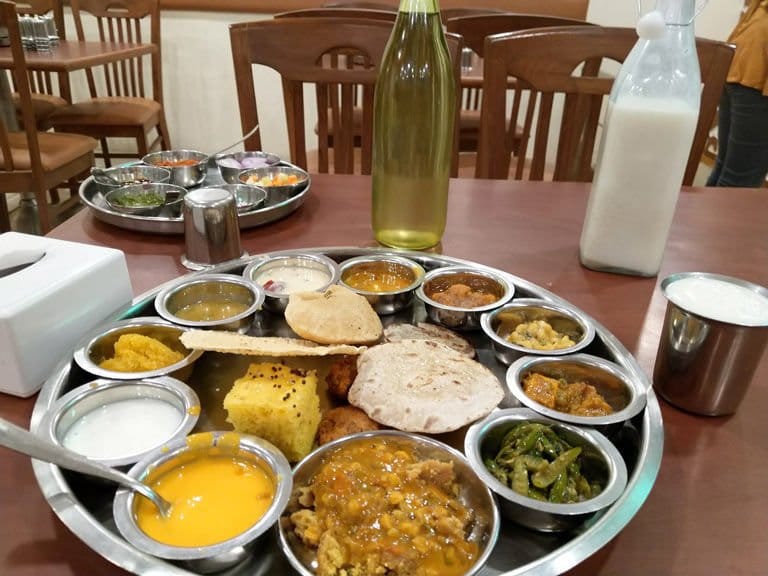 Panchavati Gaurav is the ultimate choice for family get-togethers, occasions or for celebrating any festival. When it comes to Rajasthan and Gujarat, other than diverse characteristics and agricultural economy, food holds its own unique identity! A Rajasthani / Gujarati style thali, Now you know what to expect, thali full of varieties. Aam ka Ras, Seasonal vegetables, two varieties of Dal, Roti, poori, kadi, two sweets, etc.  
          Panchavati Gaurav is a unique blend of traditional experience with new possibilities when it comes to hospitality and food. Too good as far as the food quality and the service level is concerned. The price is just higher. Overall, a place must visit to eat if you are traveling to Lonavala.
11) Peacock the un-restaurant : Rating 4.9/5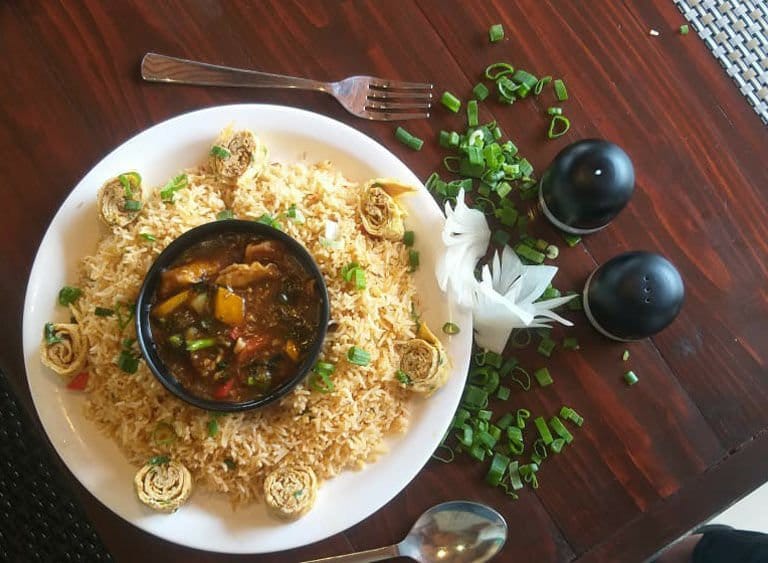 Peacock is a vibrant burning point venue with great music, shisha, a delectable food menu and mock-tails in Lonavala. The Restaurant has a theme to bring the Rest of India at one place to Eat together, Drink together and Dance together. The motive of the restaurant is to bring Family as well as the Young Generation together to have a great time along with great food. They facilitate a party atmosphere in a friendly manner with a combination of food, Sheesha, drinks & dance. It also serves Great Food, a variety of Drinks and amazing live DJs, all at a single place with amazing ambiance.
12) The London shakes Lonavala : Rating 4.8/5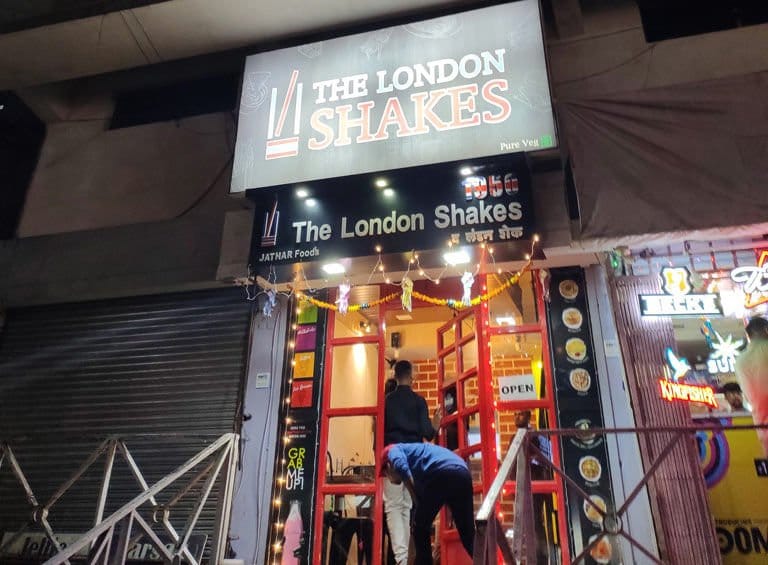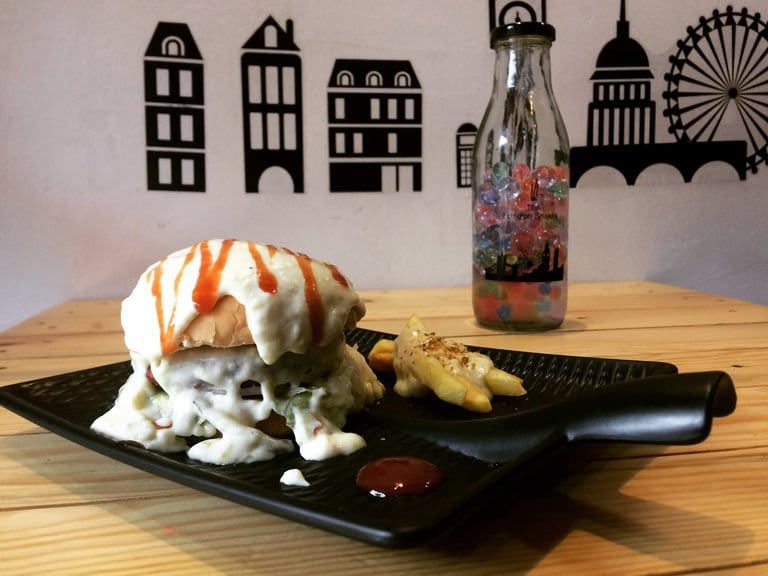 Lonavala, a little town may not have your regular Starbucks or Krispy Kreme, but here are some of the best cafes in Lonavala. London shakes is one of them.
           They provide unique varieties of food and shakes with wonderful ambiance. Here you will get so many different types of shakes like Vintage shakes including Vanilla, Butterscotch, Strawberry, Mango, Rose, etc. Fruit bubbles, different types of mojitos and as per name their specialty is London special beverages like Boomer blast, exotic saffron, Kesar badam, chocolate strawberry, rose rabri. In short, one of the must-visit places in Lonavala.
13) Papa's village : Rating 4.1/5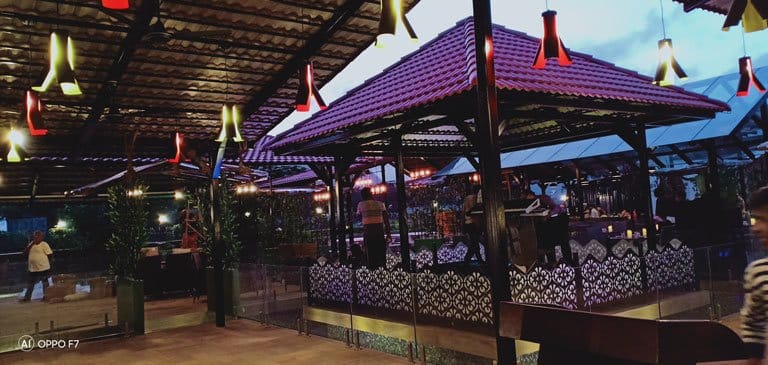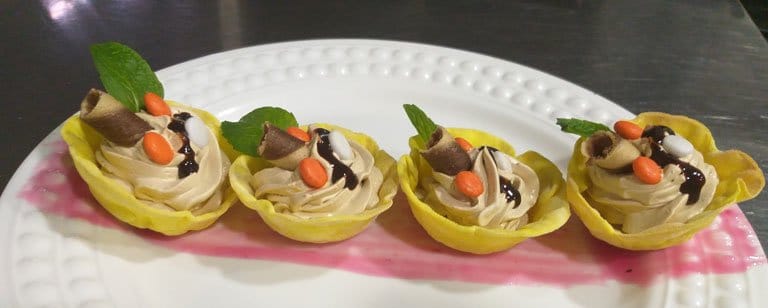 If you are looking for a veg Punjabi restaurant in Lonavala, please do come to this place and you will just be amazed by the food quality and taste. They have live music in the evening, the food is just out of the world and by far one of the best Punjabi places near Lonavala.
             Pleasant ambiance with prompt service and great food. Live music is the perfect cherry on the cake! It is pure veg, family-friendly and with decent parking space. Do visit here on your way from Lonavala to Pune.
14) Mummy's homely food : Rating 3.8/5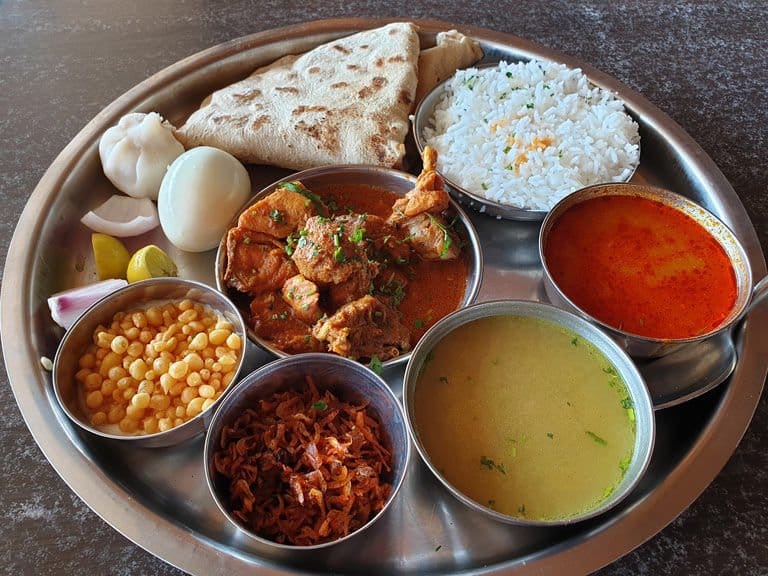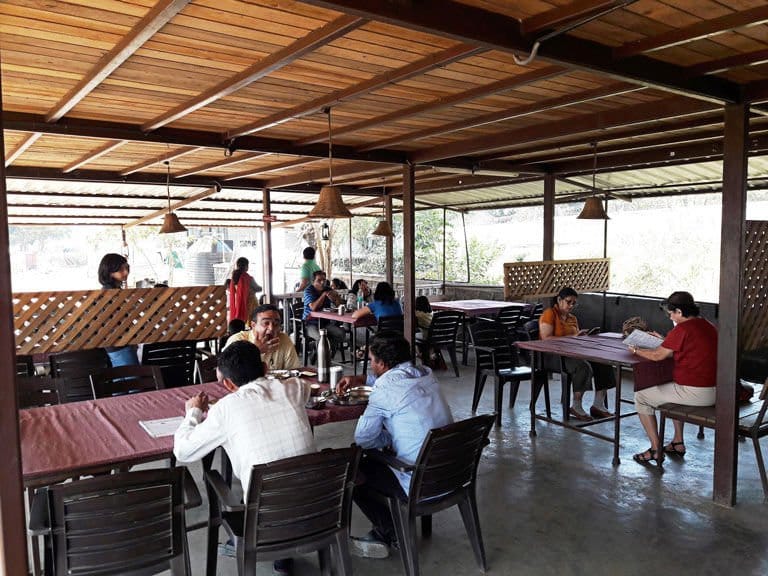 As per the name suggests Mummy's homely food their specialty is home-resembling food, especially seafood- be it a prawn fry, mutton handi, bombil fry or chicken handi.
             The food in this restaurant is simply the most delicious non-vegetarian meal that one can have at Lonavala! It is outstanding, perhaps because it is cooked by family members of the owners themselves. The freshness & taste of especially the sea-food is mind-boggling! The hot, fresh, crisp & yet soft Bhakri-Jowari rotis are out of this world. Sol-Kadis have the right taste. The restaurant is very simple, clean & spacious. It has lots of parking space. The service is by locals, but nice & efficient.