Lonavala is the top place among weekend camping destinations. There are many campsites in and around Lonavala but we have mentioned only eight best places for camping in Lonavala.
At the end of the article, we have given some recommendations and things to remember while booking a campsite near Lonavala
Top places for camping in Lonavala are
Pawna lake 
Jadhavwadi lake
Rajmachi fort base
Uksan lake
Shirota lake
Korigad fort
Tikona fort base
Malawandi lake
Recommended, most popular, on every weekend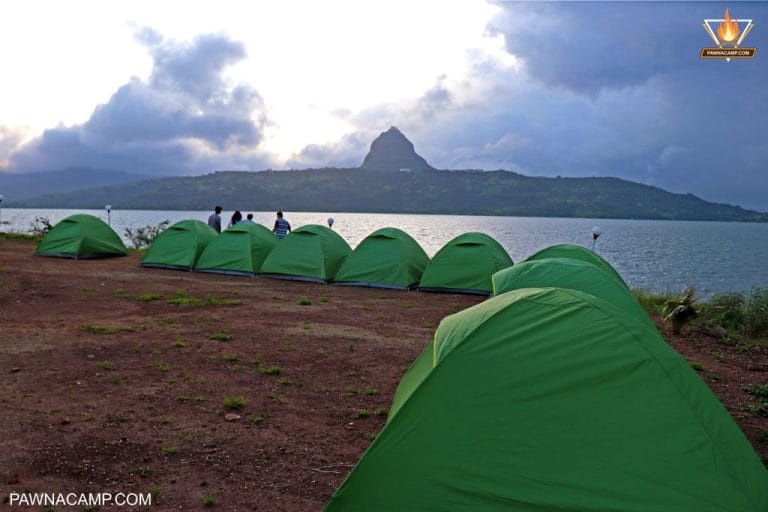 It's a serene place and is a fabulous weekend gateway. Greenery encompasses this lake, making it a delight for those who want to spend time in the lap of nature. You can trek to the nearby hills, listen to music, camp there and enjoy flavorful food cooked by the locals. The locals there provide you with a safe spot, security, tents, food and also a speaker that you can connect with your phone or laptop and listen to music while you star-gaze in the night. It is very silent and a great place to breath fresh air. One of the most popular places for camping in Lonavala.
2) Camping at Jadhavwadi lake, Talegaon
highly available, less popular, almost on every weekend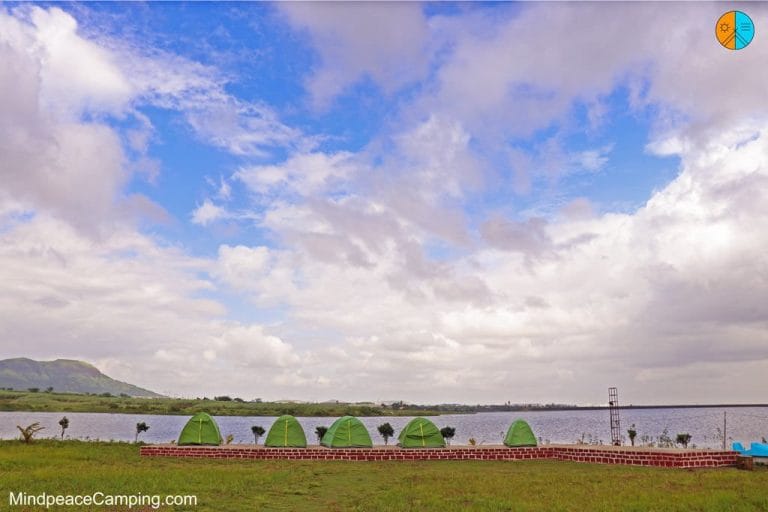 You have a chance to explore the untouched beauty of Jadhavwadi lake. It is the most excellent place for overnight camping near Lonavala. This campsite is around 25 km from the city centre of Lonavala but road till campsite is very good. 
3) Camping at Rajmachi fort Base, Lonavala
less popular but recommended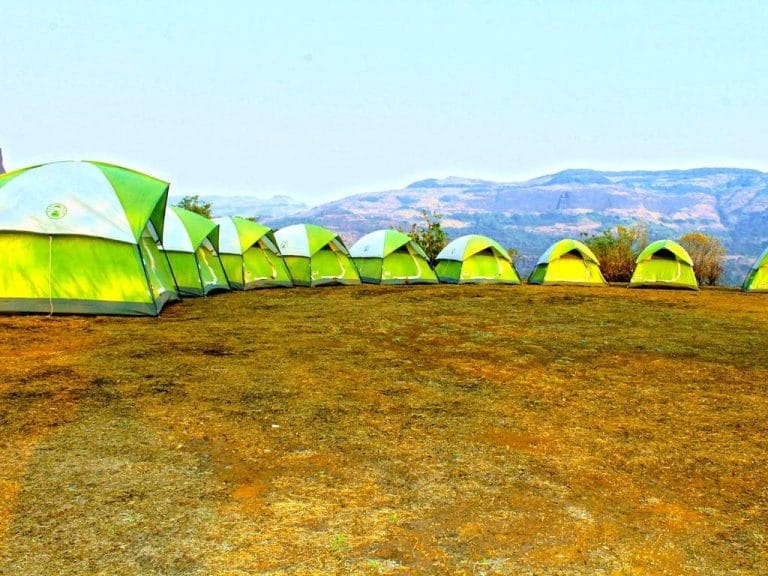 Rajmachi is a fort located near Lonavala it offers an amazing view of the Sahyadri mountains and the backwater of Shirota dam. It's one of the less explored camping spots in Lonavala. The road till campsite is not so good but nature is worth visiting. 
4) Camping at Uksan lake, near Kamshet
less available, less popular, not on every weekend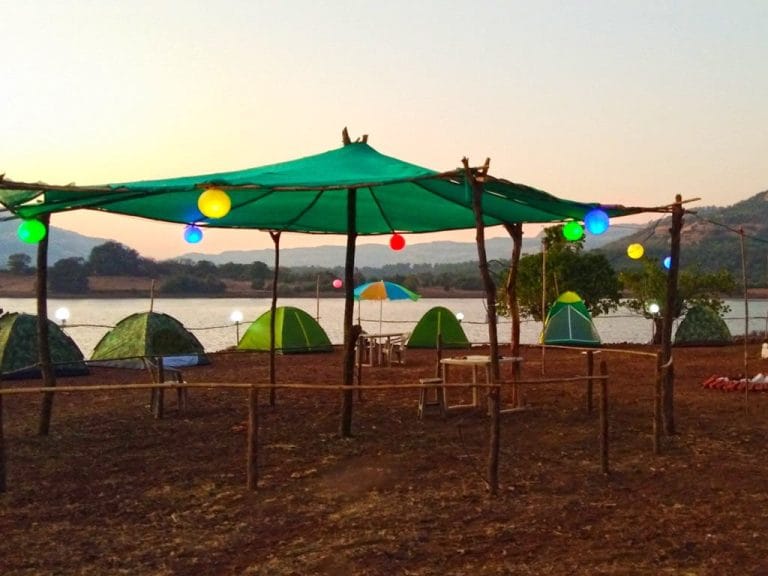 Uksan lake camping offers accommodation with access to the lake. This area not so popular and not very near to Lonavala city centre.
5) Camping at Shirota lake, Lonavala
less popular, less recommended, not on every weekend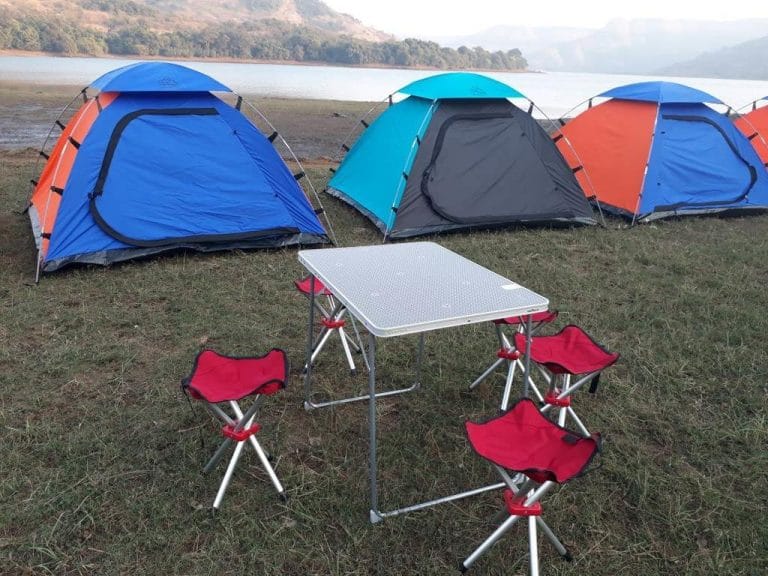 Though Lonavala in Mumbai is overflowing with offbeat locations, Shirota Lake is a spot every nature lover would love to explore again and again. Here is a camping package that is extending a hearty welcome to all those special people who are looking for a total change from their daily life scenes. This is one of the scenic camping places near Lonavala.  
less popular, less recommended, not every weekend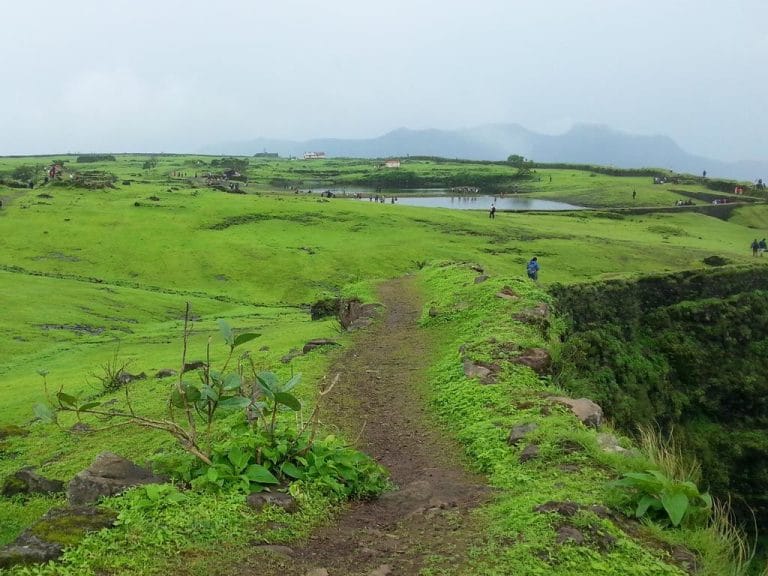 Korigad is a beautiful fort located on top of a hill, around 20 km from Lonavala, near Aamby valley. This is an easy 6 km trek, with stone-cut steps leading up for the most part. It's one of the most natural and adventurous camping destinations in Lonavala.  
7) Camping at Tikona fort base
less popular, recommended, every weekend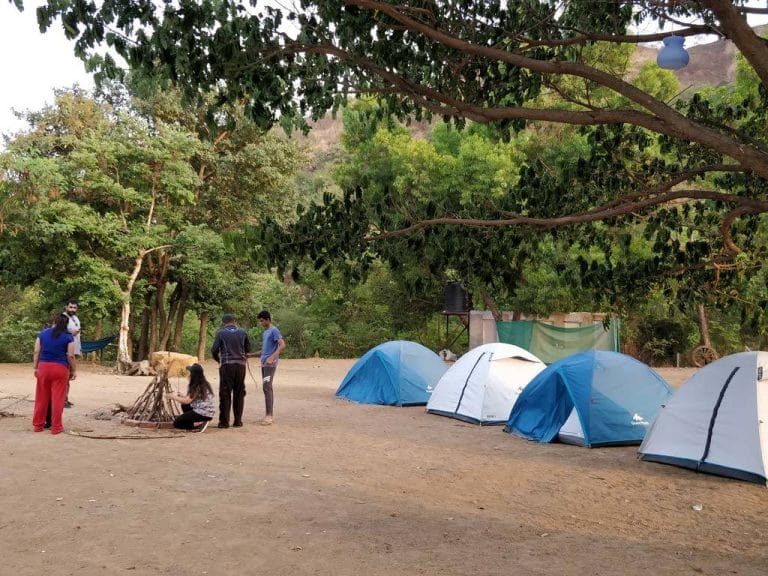 Take off for a peaceful outdoors experience where you'll get to sleep in tents, spend the evening under the stars, and grill your own barbecue. This charming campsite near Lonavala is located at the base of Tikona fort, with views of Pawna lake and the valley.
8) Camping at Malavandi lake
less popular, not recommended, almost every weekend 
The exquisite beauty of the gleaming water under the sky can be thoroughly rejoiced only by boating experience and Malavandi lake near Pawna Dam in Lonavala serve you such experience of boating.
Although there are eight good camping options in Lonavala, we don't recommend all of these. Some of these campsites are not easy to reach and not very popular. As a result, there won't be a sufficient crowd on the campsite and overall vibe won't be much happening.
1) Pawna Lake: There are many campsites in Pawna lake and a separate section for families & couples available. There will sufficient crowd every Saturday. Services, Lakeview and reviews are better than the other.
2) Shirota lake: Inspite of bad roads, this campsite is worth visiting because of food and view. This place is less commercialized and the staff is very humble. The only disadvantage is that there won't be an event every Saturday. You have to confirm everything over a call.
3) Jadhavwadi lake: This campsite is highly available and not much popular. This campsite is very near to Pune and Pimpri-Chinchwad. Lakeview is not very fascinating but the sunrise view is beautiful. This can be a quick weekend getaway for people around Pune.
This to remember while booking a campsite in Lonavala
1) Confirm date, availability, and itinerary over call and then book online.
2) Don't pay the full amount in advance. Always pay a partial amount and rest of the amount on arrival.
3) Ask for the latest photos over WhatsApp.
4) Get accurate google map location and address by email or WhatsApp.